Rittenhouse Village at Lehigh Valley - Allentown, PA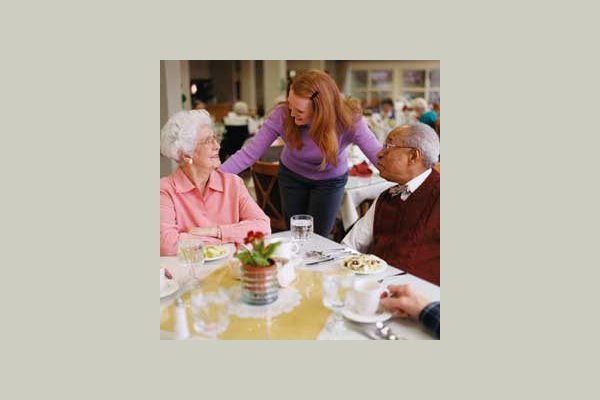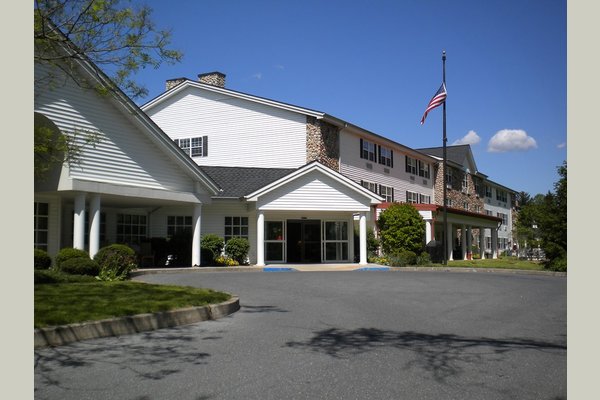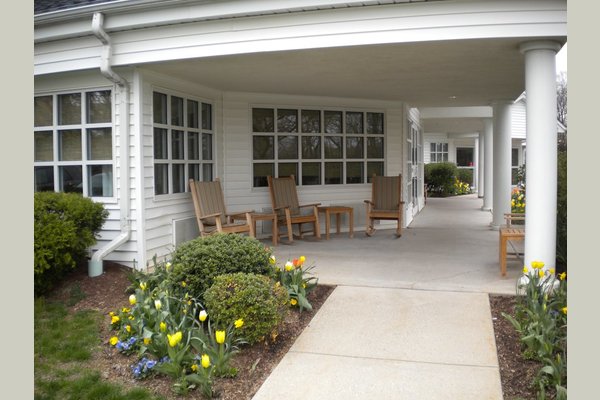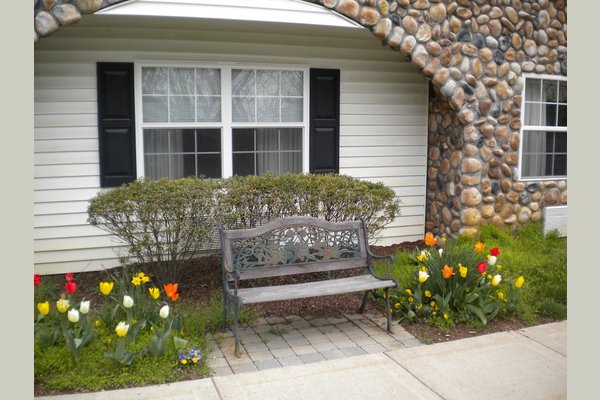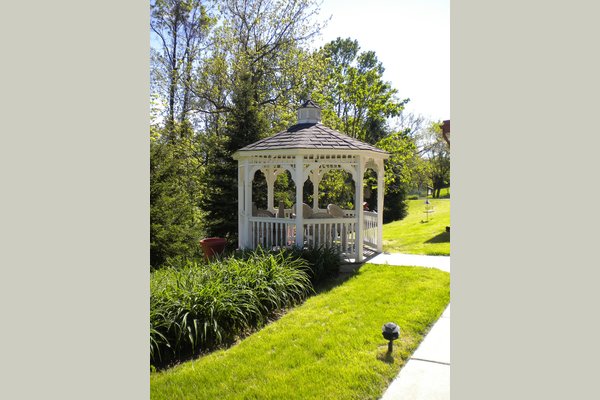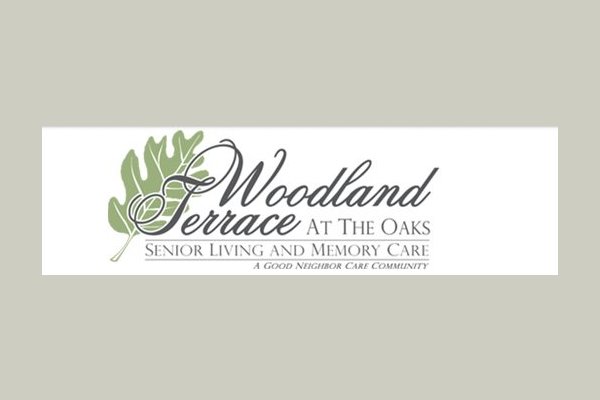 Minimum Age of Accepted Residents
Activities Onsite
Devotional Services Available
Indoor Common Areas
Meals Provided
Aging in Place
Nurses on Staff
Podiatrist Available
Physical Therapy Available
Occupational Therapy Available
Speech Therapy Available
Activities Offsite
Outdoor Common Areas
Beauty & Barber Services
Pets Allowed
No Smoking Allowed in Private Areas Indoors
No Smoking Allowed in Public Areas Indoors
Wheelchair Accessible Showers
Hospice Available
Respite Available
Resident Parking Available
Male Residents Accepted
Female Residents Only
From the Community
Woodland Terrace at The Oaks is conveniently located in an upscale medical and professional park across from Lehigh Valley Hospital. Our residents enjoy stunning views of Lehigh Parkway and the convenience of having top-notch physicians and specialty medical practices just minutes away. At Woodland Terrace at The Oaks, you can chat over a cup of coffee in our bistro, enjoy an intimate family dinner in our private dining room or simply kick back and read a good novel in our library. You'll meet new friends, be pampered by a dedicated staff and take advantage of a full range of services that will make your life secure and independent. Our dining experience includes delicious meals served restaurant style by our dedicated wait staff. Experience the elegance of a fine hotel through our décor and fully furnished accommodations. For those times when you would like to explore the local community, we offer generous transportation services to shopping malls, restaurants and places of worship. Come find out why so many people call Woodland Terrace at The Oaks home.

We here at Woodland Terrace at the Oaks have adopted Validation Therapy as a means to engage our memory care residents. You may say, what is "Validation?" To validate someone is to say that his or her feelings are genuine, powerful and deserve to be heard, understood and accepted. To validate someone is to show that his or her thoughts, opinions and memories are important and deserve attention and respect. To validate a disoriented older person is to do this with empathy, employing specific learned principles and techniques, assisting that person to relieve pent up emotions, express inner needs and resolve unfinished life tasks. It is our goal in our secured memory care unit provide an atmosphere that is enjoyable, relaxing, comfortable, and safe. We provide assistance with all activities of daily living, activities all day long and three meals day.
City info
With a relatively modest population size, Allentown offers a wide range of climates for their residents. There's a U.S. Department of Veteran Affairs VA Outpatient Clinic right in the city to offer veterans all the support they need, as well as numerous senior housing facilities to choose from.
-Walkability score: Allentown has a walkscore of 66 out of 100, and a transit score of 34 out of 100.
-Average age in the zip: With a population of 119,261, the median age of all residents is 32.7.
-# of senior housing facilities in the zip: There are 152 senior housing facilities in Pennsylvania and close to Allentown. Rates start at $591.00.
-Average weather info: The hot season lasts for 3.6 months and the cold season lasts for 3.2 months in this city. In the hot months, the average daily high temperature is 76 degrees Fahrenheit. During the cold season, the average daily high temperature is 47 degrees Fahrenheit.
-Veteran's facilities in the area: There's the U.S. Department of Veteran Affairs VA Outpatient Clinic. There's also a Veteran's Affairs office and other independent veteran's facilities nearby to help veterans and their family apply for benefits.
Transportation
Although Allentown has a relatively decent walk score of 66, getting around the city is made easy with the numerous transportation services available. There's a large bus system, trains, taxis and ride share services available.
-Buses: LANTABus offers 14 different bus routes. Seniors ride free anytime as long as they show their yellow or blue PA Senior Travel ID or a valid Medicare card. There's also a greyhound bus station for out-of-city destinations.
-Trains: There are 3 train stations in Allentown. They are located at 325 Hamilton Street, 2919 Lehigh Street and 161 N 6th Street.
-Taxis: There are 5 taxi companies, 1 airport shuttle service and 3 limousine services.
-Ride shares: Uber and Lyft both operate in Allentown.
Health and Safety
The crime rate in Allentown is a bit higher than in many other cities. There are, however, many general hospitals, hospitals and medical facilities around to cater to all residents.
-Hospitals in the area: There are 4 general hospitals in the city. They include Lehigh Valley Hospital on South Cedar Crest Boulevarde and 17th Street, Coordinate Health Allentown and St. Luke's Allentown Hospital.
-Crime rate in the zip: There were a total of 3,747 crimes in the city, and the crime rate is 31.17 per 100,000 residents. Allentown is safer than 18% of other U.S. cities.
Sports and leisure
Stay fit and active with the many recreational facilities offered in Allentown. Play golf at one of the many golf courses available, and play tennis indoors and outdoors throughout the city. There are also many exercise groups for seniors at various gyms.
-Golf courses near by: Allentown has 3 golf courses. They include the Allentown Municipal Golf Course, Iron Lakes Golf Course and Country Club, and Lehigh Country Club. Seniors can enjoy discounts when golfing both 18-hole and 9-hole courses during the weekdays at Allentown Municipal Golf Course.
-Tennis courts/clubs near by: Play tennis at numerous tennis courts throughout the city. The Oakmont Tennis Club is perfect for professionals while there are outdoor tennis courts at Roosevelt Park and Irving Street Park.
-Gyms near by – senior friendly (aerobics): Get active at Gold's Gym, Planet Fitness and LA Fitness. All of these facilities offer a wide range of group workout sessions that are senior-friendly.
-Baseball diamonds nearby – Watch a home game at the Coca-Cola Park.
Shopping and entertainment
Be entertained easily with the numerous shopping malls, movie theaters and libraries available. Allentown has specialized libraries with research and books related to specific fields. There's also plenty of grocery stores around, and additional attractions.
-Clothes Shopping nearby: Lehigh Valley Mall, South Mall and the American Plaza Shopping Center are all places that are great for shopping. Check online to keep track of all of the deals and promotions offered at Lehigh Valley Mall.
-Grocery stores: Popular grocery stores include ALDI, King's Market, Giant Food Stores, Central CIty Market and Wegmans. All of these grocery stores offer fresh produces and great deals.
-Other restaurants: Grille 3501, The Hamilton Kitchen and Bar, and The Dime are all great fine-dining establishments. Grab a quick and cheap bite at Queens City Diner and Bethlehem Diner.
-Movie theaters: Watch 3D movies on a jumbo screen at Carmike 16 or at the AMC Center Valley 16. The New Vision Theatres Tilghman Square 8 is also a great place to catch an array of flicks.
-Libraries: There are 2 public libraries in Allentown. They include the Allentown Public Library and the Parkland Community Library. There are also specialized libraries, like the Lehigh County Law Library and the Health Sciences Library, where the latest research papers can be found.
-Attractions: Learn more about the sciences at the Da Vinci Science Center, and enjoy a thrilling day filled with amusement park rides at Dorney Park and Wildwater Kingdom. There are other specialty museums, like the America on Wheels Museum.
Religious facilities
Plenty places of worship are scattered across the city for all types of religions. Look online to join religious groups that are nearby.
-Religious facilities nearby: There are plenty of places of worship nearby, including the First Presbyterian Church, the Allentown Bible Church, and the Life Church. There's also a Hindu Temple Society.