Genesis Manor VI - Alta Loma, CA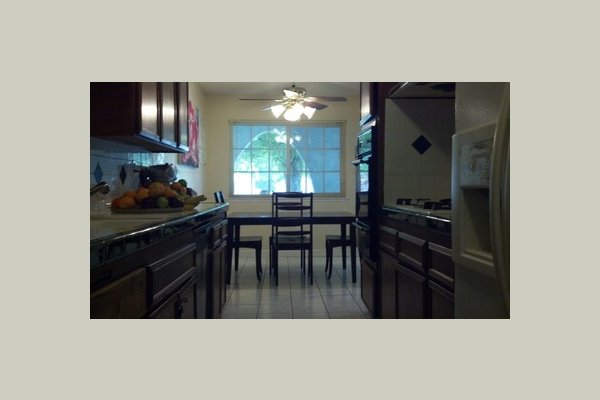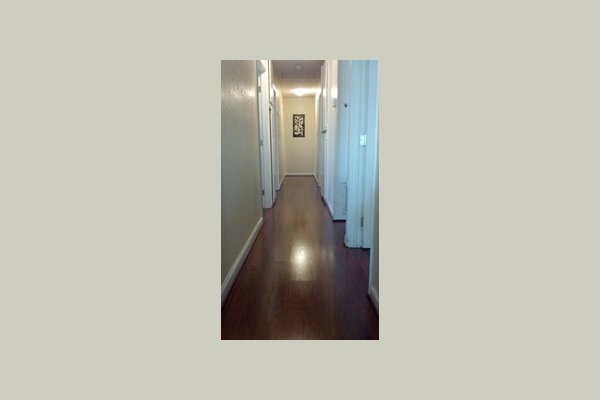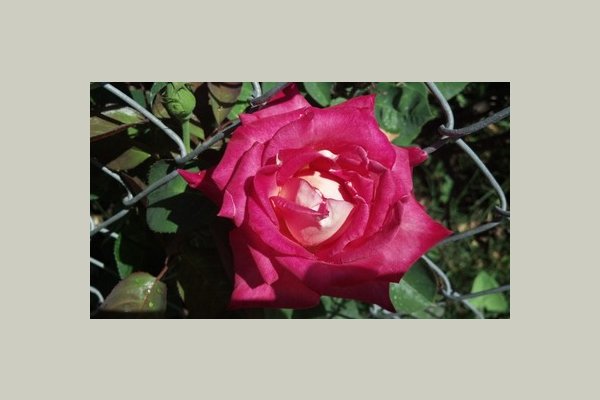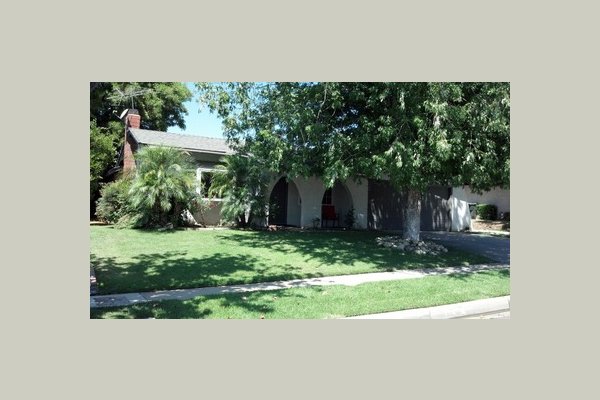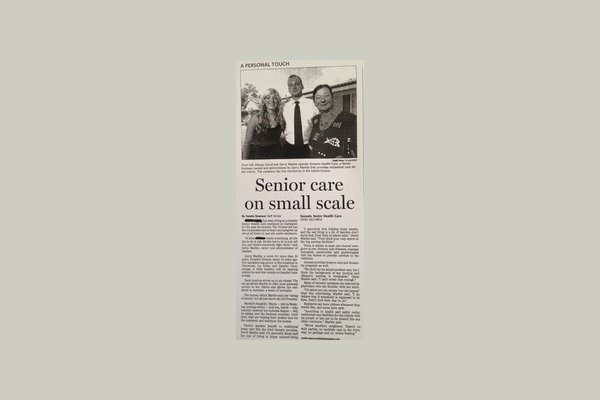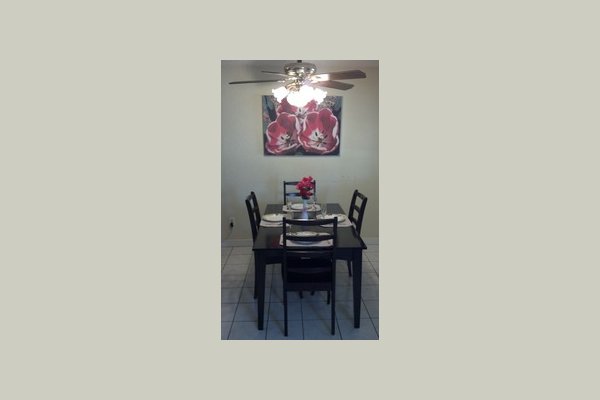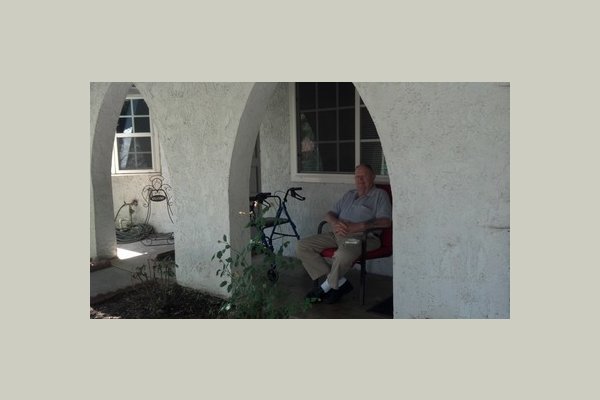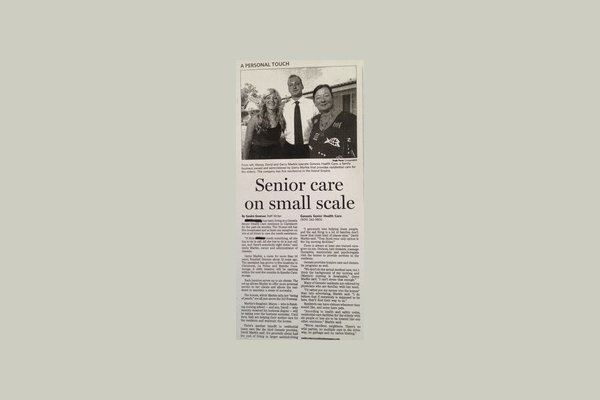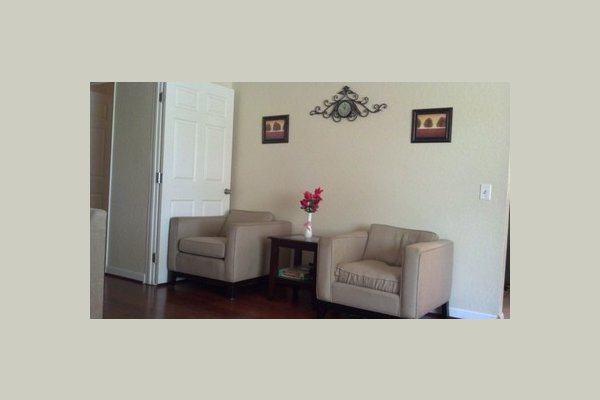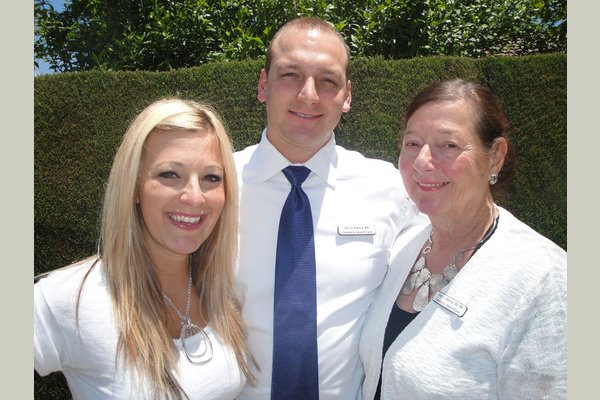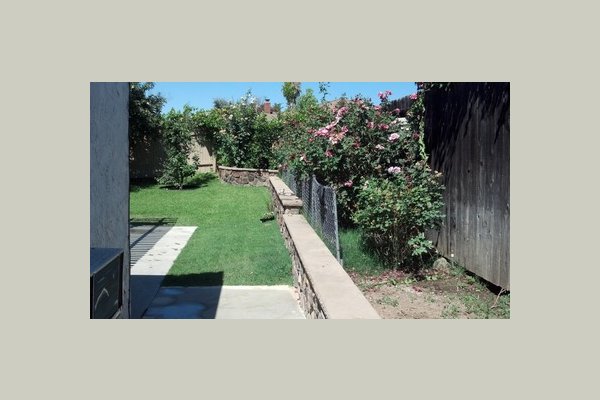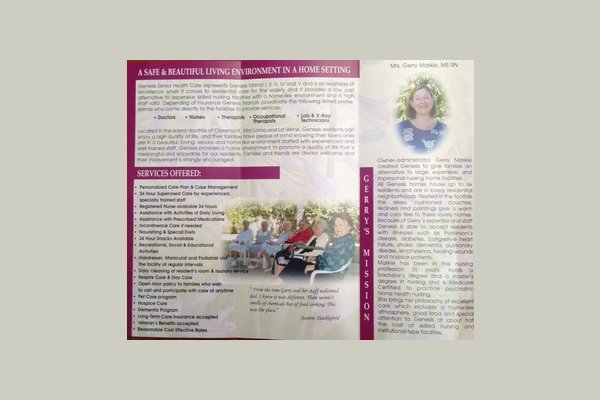 Activities Onsite
Indoor Common Areas
Meals Provided
Aging in Place
Nurses on Staff
Podiatrist Available
Physical Therapy Available
Outdoor Common Areas
Pets Allowed
No Smoking Allowed in Private Areas Indoors
No Smoking Allowed in Public Areas Indoors
Hospice Available
Respite Available
Resident Parking Available
Male Residents Accepted
Female Residents Only
Doctor on Call
Nurse on Call
Homecare Onsite
From the Community
Hello, my name is Gerry Markie and I own, manage, and run Genesis Senior Health Care. We have six licensed residential care facilities located in the beautiful cities of Claremont, La Verne, and Alta Loma (all located above the 210 freeway). I am a Registered Nurse with over 40 years of experience working with the elderly in various hospitals and home health settings. I have been doing assisted living since 1999 when I opened my first facility and have since helped over 175 seniors and their families. We are well respected in the community and have been highlighted in the Daily Bulletin numerous times for the excellent care we provide. I was also recently honored by the California Senate & Assembly for my work in the community. I also work with my son David who has his business degree and my daughter's Marya & Alaina who are also Registered Nurses.
We specialize in caring for those individuals that require a higher level of care whether it is due to a physical and/or mental impairment. We work extensively with people who have Alzheimer's and other forms of dementia, COPD, Parkinson's Disease, Huntington's Disease, strokes, and those who have hearing/visual impairments.
Each home is staffed 24 / 7 with seasoned, well-trained caregivers who assist our clients with all aspects of daily living, medication management, and incontinence care. Our staff are all background cleared by the FBI and DOJ and many of our staff have worked with us for years. They are caring, compassionate, and experienced. We provide our care in a secure homelike setting which is usually half the cost, and more personable, than most traditional nursing homes, large assisted living facilities, and in-home care services. We take care of no more than 6 residents in each home which gives us a resident to staff ratio of 3 to 1.
Doctors, nurses, podiatrists, physical therapists, and hairdressers regularly visit each home. Long-term care insurance is accepted and we will help you in obtaining veterans benefits, which should pay the veteran around $1400/month and the surviving spouse around $1100/month. We are also one of a few facilities on a special Medi-Cal program that lets us accept certain Medi-Cal residents. This program is beneficial if your loved one ever runs out of funds and cannot private pay anymore.
So why choose us to care for your loved one? We feel that our experience and length of time in business coupled with our background as Registered Nurses sets us apart from other providers. We have a passion and the ability to care for the elderly, especially those that require a higher level of care. Our homes are in good areas, well kept, and we serve excellent food. So please feel free to contact us and thank you for taking the time to view our profile.
Gerry Markie RN BSN MS
(909) 262-9802