Avamere at Cheyenne - Las Vegas, NV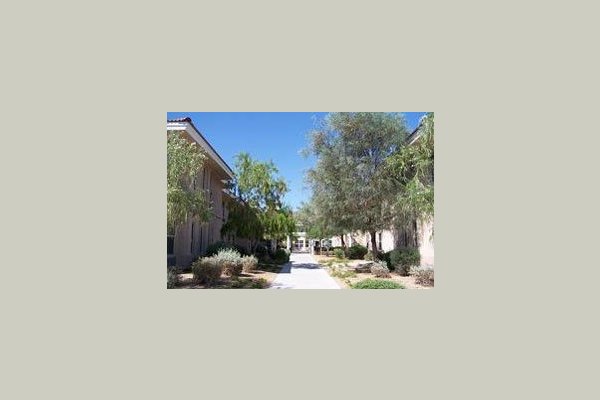 Avamere at Cheyenne - Las Vegas, NV has yet not published prices.
Minimum Age of Accepted Residents
Activities Onsite
Devotional Services Available
Indoor Common Areas
Meals Provided
Complimentary Transportation
Pets Allowed
From the Community
City info
Covering 135.8 square miles, Las Vegas is a vibrant city found in Nevada's Mojave Desert. It is famous for its 24-hour city life, which mainly features casinos and other entertainment options. Las Vegas has a decent walk score although many errands will require a car. The average weather in this city is beautiful and warm, which makes it the perfect place for outdoor activities. There are also plenty of senior housing facilities and veteran's facilities available.
- Walkability score: Las Vegas has a walk score of 41. It is the 30th most walkable city in the U.S., and the most walkable neighborhoods include Arts District, Beverly Green and John S. Park.

- Average age in the zip: In 2014, the population reached 613,559 people, with a median age of 37.5 years.


- Average weather info: There are about 3.4 months in the hot season and 3.2 months in the cold season. Throughout the year, daily temperatures range from 38 to 105 degrees Fahrenheit. It rarely drops below 30 degrees Fahrenheit and rarely goes above 111 degrees Fahrenheit. The weather is mostly dry and clear year round.
- Veteran's facilities in the area: There are several veteran's facilities in the area, including the Las Vegas Vet Center and the Veteran's Village.
Transportation
Transportation in Las Vegas is extremely convenient, especially down at the strip. There are quite a few bus routes and ridesharing services all over the city. There are more residential bus routes than downtown routes; however, there are plenty of shuttles and taxis on the strip.
- Buses: RTC Transit is responsible for operating all of the bus routes in the city. They offer 35 residential routes and 3 strip and downtown routes. Seniors 60 years of age and up can enjoy discounted fares.

- Trains: The Las Vegas Monorail stops at 7 stations.

- Taxis: There are quite a few taxi companies in Las Vegas. Taxis are constantly on the road on the strip, and one can be hailed at any location. Popular companies include OnCabs Las Vegas, A Cab Taxi, Union Cab Company, Ace Cab Co and Western Cab Company.

- Ride shares: Uber and Lyft both operate in Las Vegas.
Health and Safety
Las Vegas is not one of the safest cities in the U.S. There are, however, many hospitals and medical centers available. Many medical centers are specialized.
- Hospitals in the area: There are numerous general hospitals and other medical facilities in Las Vegas. The largest general hospitals include Valley Hospital Medical Center and Kindred Hospital Las Vegas.

- Crime rate in the zip: Las Vegas is 11% safer than all other U.S. cities. Annually, approximately 19,260 property crimes and 5,811 violent crimes are reported. The crime rate is approximately 40.19 per 1,000 residents.
Sports and leisure
Stay active easily with the vast array of recreational centers available in Las Vegas. Easily find a golf course or a tennis court available to play a game with friends. There are also plenty of gyms that are senior-friendly. Join classes to make friends with like-minded individuals.
- Golf courses nearby: Las Vegas is home to many golf courses. The most popular ones include the Las Vegas Golf Club, TPC Las Vegas, Las Vegas National Golf Course, Royal Links Golf Club and Desert Pines Golf Course Las Vegas. Some of these golf courses offer senior member discount rates.

- Tennis courts/clubs nearby: There are an array of public tennis courts available in Vegas. Find a court to play on at Angel Park, Lorenzi Park, Mesa Park or The Vistas Park.

- Gyms nearby " senior friendly (aerobics): Numerous gyms in Las Vegas offers senior-friendly activities and classes. Popular options include EOS Fitness, City Athletic Club, and Las Vegas Athletic Club.
Shopping and entertainment
There's never a dull moment in Las Vegas. There are plenty of shopping centers, grocery stores, movie theaters and libraries everywhere in the city. Both residential areas and the strip are filled with an array of restaurants from fast food restaurants to fine dining options. There are restaurants for every cuisine imaginable. There are also plenty of attractions and entertainment options to choose from. Watch shows, go skydiving and even enjoy outdoor activities at a moment's notice.
- Clothes Shopping nearby: There are plenty of shopping centers in Las Vegas. Some offer street-style clothing while others cater to luxury apparel. Popular shopping centers include the Las Vegas North Premium Outlets, Fashion Show and Meadows Mall.

- Grocery stores: Grab fresh groceries and produce at Vons, WinCo Foods, 99 Ranch Market, Albertsons or The Market.

- Other restaurants: Feast at fast food restaurants or fine dining restaurants everywhere on the strip. Enjoy the best fine dining experience at Joel Robuchon, a Michelin 3-star restaurant, or Le Cirque, which is known for its luxurious ingredients like caviar. There's also plenty of fast foods, like Shake Shack and Eggslut.

- Movie theaters: Catch newly-released Hollywood movies at West Wind, Cinemark Century, Regal Cinemas Downtown or AMC Rainbow Promenade 10.

- Libraries: Borrow books from Centennial Hills Library, Aliante Library, Rainbow Library, Summerlin Library or Alexander Library.

- Attractions: Visit each hotel for unique themes. There's plenty of casinos on the strip, and lots of shows to watch, like Celine Dion, O by Cirque de Soleil and the Blue Man Group at Luxor. Go skydiving indoors at Las Vegas Indoor Skydiving. Walk the trails at Red Rock Canyon National Park for an unforgettable outdoor experience. Book a helicopter ride for a view of the entire city.
Religious facilities
Regardless of one's religion, there are plenty of places of worship within the city. Easily find a prayer group or a place to perform religious practices.
- Religious facilities nearby: Popular churches include the Canyon Ridge Christian Church, the Valley Bible Fellowship of Las Vegas Church and Shadow Hills Church. Popular temples include the Hindu Temple of Las Vegas, Temple Sinai Las Vegas and the Thai Buddhist Temple.