Woodlands Village - Bradenton, FL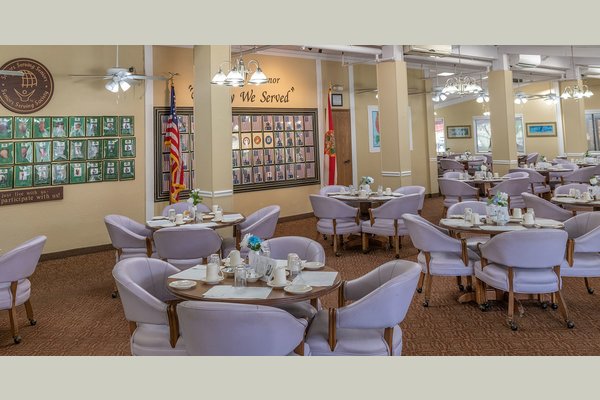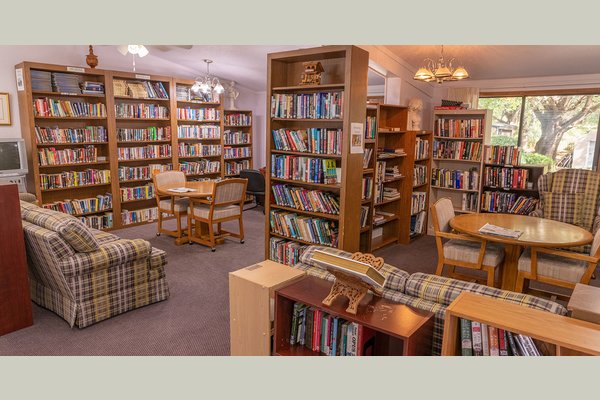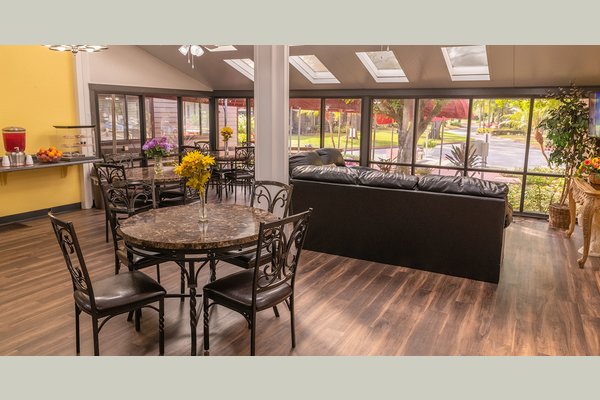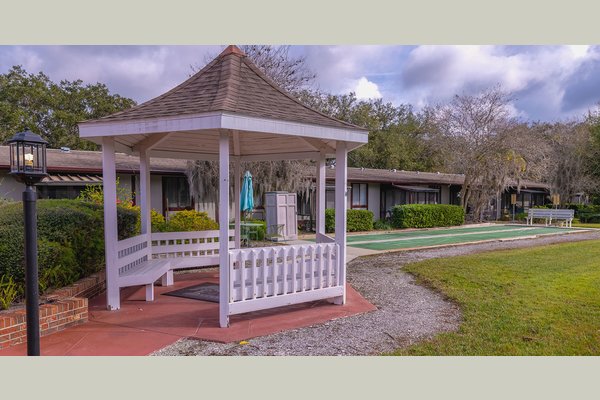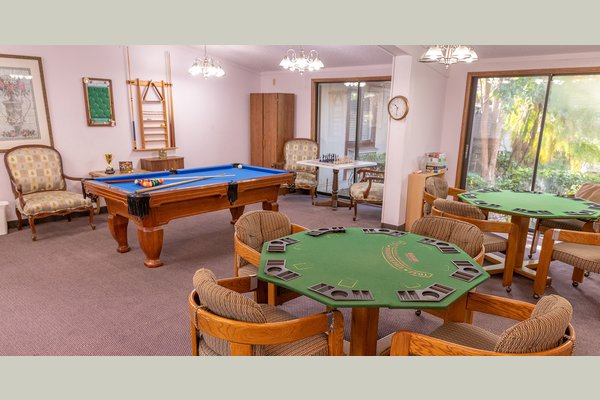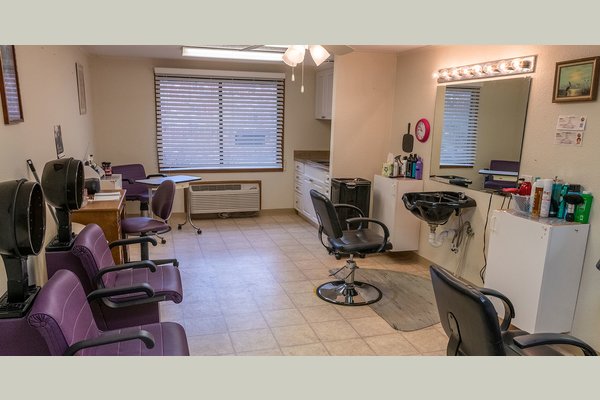 Minimum Age of Accepted Residents
Activities Onsite
Devotional Services Available
Indoor Common Areas
Meals Provided
Complimentary Transportation
Activities Offsite
Outdoor Common Areas
Beauty & Barber Services
Pets Allowed
No Smoking Allowed in Private Areas Indoors
No Smoking Allowed in Public Areas Indoors
Wheelchair Accessible Showers
Resident Parking Available
Male Residents Accepted
Female Residents Only
From the Community
Holiday Retirement provides a fulfilling, independent lifestyle in a welcoming environment.
Situated on fourteen acres of sprawling, landscaped grounds, you'll love our stunning, shady park and comfortable facilities. With numerous beaches, shops, golf courses and museums nearby, residents always have something new to explore.
Our all-inclusive month-to-month rent covers:
-
Three delicious and nutritious chef-prepared meals from scratch
-
A variety of enriching activities
-
Weekly housekeeping and linen service
-
Transportation
-
Most utilities
Friends in 300 places
Holiday Retirement offers our residents a one-of-a-kind travel program that invites you to stay up to seven nights per visit at most of our more than 300 independent living communities across the United States and Canada, where you'll enjoy a comfortable guest room, all your meals, shuttle service, and participation in all programs and activities, at no additional expense.
Built with your comfort and safety in mind
Our easy-to-maneuver floor plans are ideal for seniors and all apartments have emergency pull cords. Our 24/7 dedicated live-in managers provide an additional level of comfort. We understand that each individual is unique and that needs may change over time. Holiday Retirement does not provide any health care services. Residents are welcome to use outside home health care options that may enable them to continue enjoying life at our community.
Our live-in managers are dedicated to making your life with us a truly special experience, and we look forward to meeting you.
Call today to schedule your personal tour and learn more about joining our family!
City info
Bradenton offers the benefits of a small city with convenient access to the numerous amenities of a larger city in nearby Sarasota.
- Population: Approximately 37,000
- Median age: 44
- Unemployment rate: 4.5%
- Weather: Warm temperatures year round
- Visiting family and friends can find inexpensive, comfortable lodging throughout the city
- Air quality: 23% better than the national average
- Retirees enjoy a cost of living that is 1% lower than the national average
- 53.2% of homes are owner-occupied, contributing to area stability and community involvement
- The County offers a Veteran services program at no charge to veterans and their families, including an outreach service for those who are unable to travel to the office
Transportation
Residents have access to several options for transportation within the city as well as travel outside the area.
- Automobile: Local state routes offer quick access to Interstate-75
- Several taxi services are available for convenient transportation around the city
- City Bus: Manatee County Area Transportation provides local and express service with fixed routes and a reservation-based ADA paratransit service
- Florida Shuttle Transportation buses provide daily shared and private transportation to 40 Florida locations
- Sarasota-Bradenton International Airport is less than 10 miles from the community
Health and Safety
- Three medical centers provide convenient access to quality medical care
- The Manatee County Elder Helpline provides information and referrals for senior citizens
- As of 2017, the Bradenton Police Department has 120 sworn officers and 31 employees dedicated to serving the public with state-of-the-art technology, equipment, and training techniques
Sports and leisure
Bradenton has a variety of indoor and outdoor amenities that offer opportunities to stay busy and active while socializing with other retirees.
- Learn to sail at Sail Marco, an ASA-certified boating school
- Enjoy sailing excursions and dolphin-watching on a chartered boat from Kathleen D Sailing Catamarans
- The Bradenton Riverwalk is open 24 hours a day and hosts many free performances and events
- Take part in art walks at Village of the Arts, which offers year-round, seasonal activities and events
- Enjoy boating, swimming or camping at Lake Manatee State Park
- Residents have access to many nearby country clubs and golf courses including River Run, an affordable 18-hole course that is appropriate for different ages and skill level
Shopping and entertainment
- Many nearby grocery stores and markets provide convenient, accessible shopping
- Neighborhood has a variety of fast food restaurants and fine dining, including access to fresh seafood
- Movie theaters: Bradenton has two movie theaters, and residents can access much more in nearby Sarasota
- Visit the Manatee Performing Arts Center to catch a play, attend a lecture series, or enjoy other cultural and educational experiences
- Manatee County Public Library: Three nearby locations with books, DVDs and other digital media available to residents, along with binoculars and telescope rentals; the library system also hosts year-round free or low-cost events and concerts
Religious facilities
A variety of churches and religious centers are located just a short drive away, offering worship services across a variety of denominations and faiths.
- Christian: St. Joseph's Catholic Church, Peace Lutheran Church, Bayside Community Church, Life Covenant Sanctuary
- Jewish: Temple Beth El, Congregation Ner Tamid, Chabad of Bradenton
- Muslim: Islamic Society of Sarasota and Bradenton
- Buddhist: Kadampa Meditation Center
- Non-traditional: Manatee Unitarian Universalist Fellowship