Dellridge Health & Rehabilitation Center - Paramus, NJ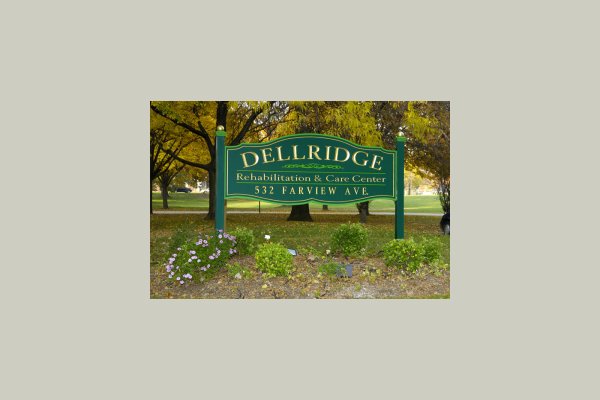 Dellridge Health & Rehabilitation Center - Paramus, NJ has yet not published prices.
Doctor on Call
Wound Care Physician
Memory Care Services
IV/Infusion Therapies
From the Community
From the mature willow tree which graces the driveway to the pine paneling flanking the entrance, everything about Dellridge Health and Rehabilitation Center is designed to feel warm and cozy. Once inside you are welcomed into the charming living room and reception area, filled with comfortable chairs, an inviting fireplace, fish tanks and beautiful Lady Gouldian Finches filled aviary. Just around the corner, clients have easy access to both the subacute and long term care wings which hold private and semi-private rooms, therapy rooms and multipurpose areas. Comfortable living is extended outdoors, with sun-drenched patios, cedar chairs and lovely landscaping. With no elevators to maneuver or stairs to climb, clients of Dellridge enjoy a more independent living environment. While an inviting environment is important, at Dellridge, we know it isn't enough. That is why our comprehensive healthcare team creates individual care plans which focus on treatments and therapies that produce measurable results.
Family of Caring Health and Rehabilitation is a family owned and operated company where our goal is to provide the best care and service to every client every time. For over 35 years, the Friedman family has been providing dignified care and service in a warm, pleasant, supportive environment. Our core values of excellence, compassion and respect challenge us to strive for distinction both in the quality of care we provide and the level of dignity with which it's delivered. We are built on a foundation of experience that provides our families with the best possible outcome in their rehabilitative experiences. Each client, and family becomes a member of our skilled interdisciplinary team that utilizes highly trained medical and rehabilitation professionals working together to provide the highest level of quality care. Following on experience in healthcare excellence, The Family of Caring healthcare system are leading providers of short term post hospital rehabilitation, long term, and specialty care.