Alden Poplar Creek - Hoffman Estates, IL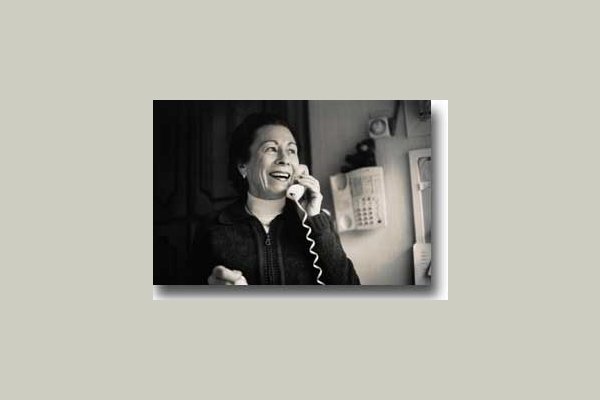 From the Community
Each resident is supported by a professional care team comprised of the facility's medical Director, his or her personal physician, the Director of Nursing, staff nurses, nursing assistants, dietician, social workers, pharmacist, laboratory personnel, and therapists (speech, occupation, and physical therapy). Alden Poplar Creek also supplements the medical team through the services of dentists, optometrists, and psychiatrists. Rehab is an important part of the Alden philosophy.
City info
Hoffman Estates covers 21.00 square miles and has a population density of 2,511.2 people per square mile. In addition to plenty of space, residents also enjoy beautiful weather throughout most of the year. There are plenty of specialized senior housing facilities in the city, and veteran's facilities that can offer assistance.
- Walkability score: Hoffman Estates, IL has a walk score of 33. The most walkable neighborhoods include Steeple Hill Condominiums, Highland Crossing and Hoffman Hills.
- Average age in the zip: In 2012, there was a population of 52,347. The median resident age at the time was 37.8.
- # of senior housing facilities in the zip: There's just one nursing home facility in Hoffman Estates, IL; however, there are many assisted living facilities. There are also many options to choose in neighboring cities.
- Average weather info: The warm season lasts 3.8 months, and the cold season lasts 3.1 months. During the summer months, the average daily high temperature is usually above 74 degrees Fahrenheit. During the winter months, the average daily low temperature is around 16 degrees Fahrenheit. The weather in Hoffman Estates is normally warm, dry and sunny.
- Veteran's facilities in the area: There are several veteran's facilities in the area, but the most central and popular facility is Veteran's Affairs.
Transportation
There are quite a few transportation services operating in the city. The main advantage of the transportation system in this city is that there are many senior discount programs available. Most do not charge seniors at all for their services. The city also subsidizes a certain amount of taxi rides for eligible residents each month. This program is designed to help seniors get to places that are not as easily accessible, and to get from one place to another when the public transit system is not running.
- Buses: PACE Bus operates in Hoffman Estates, and offer several bus routes that take residents around the city. Eligible seniors ride free although they will need to apply for a special bus pass.
- Trains: The Metra Rail Train service has two stations that are close to the city. They are located on Springinsguth Road and Northwest Highway.
- Taxis: There are several taxi companies in the city. Population options include Taxi Hoffman Estates, IL, Schaumburg Taxi and Limo Dispatch, LLC., and United Taxi Services, LLC. The city offers a taxi discount program for seniors. Seniors age 60 and older are given 10 discounts per month that are valued at $7 each.
- Ride shares: Uber and Lyft both operate in the city. There are also some independent websites that offer ride sharing opportunities.
- Air travel: There are several airports close to Hoffman Estates. They include O'Hare International Airport, Schaumburg Regional Airport, DuPage Regional Airport and Chicago Executive Airport.
Health and Safety
Among all of the U.S. cities, Hoffman Estates is one of the safest cities out there. The crime rate is quite low, and there are more property crimes than violent crimes in the city. There are also quite a few medical centers available.
- Hospitals in the area: There are quite a few medical centers in Hoffman Estates. Popular options include St. Alexius Medical Center and Alexian Brothers Medical Center Helipad.
- Crime rate in the zip: Hoffman Estates is safer than 74 percent of all other U.S. cities. The annual crime rate is 0.75 per 1,000 residents. Approximately 39 violent crimes and 432 property crimes are committed each year.
Sports and leisure
There's never a dull moment in Hoffman Estates. This city is crawling with recreational facilities for seniors to stay active and fit. Join fitness groups or find public facilities to engage in group activities with friends and other residents.
- Golf courses near by: There are quite a few golf courses in the city. Popular options include Bridges of Poplar Creek Country Club and Highland Woods Golf Course. These golf courses offer both 18-hole and 9-hole courses.
- Tennis courts/clubs near by: Quite a few public golf courses are available to all residents. Find several of the many tennis courts at Olmstead Park, Victoria Park and Evergreen Park. Many of these parks also have baseball diamonds, soccer fields and more.
- Gyms near by - senior friendly (aerobics): Quite a few gyms offer senior-friendly classes and recreational activities. Popular options include Prairie Stone Sports and Wellness Center, Willow Recreational Center and Anytime Fitness.
Shopping and entertainment
Spend the day shopping, dining at restaurants or reading books. There are plenty of things to do in Hoffman Estates. What the city lacks, neighboring city compensates. It's a short drive to neighboring cities, so those facilities, like movie theaters, are also quite easy to access. There are plenty of outdoor recreational activities available.
- Clothes Shopping nearby: Popular options include Huntington Plaza Shopping Center, Barrington Square Mall Shopping Center and Poplar Commons Shopping Center.
- Grocery stores: Find plenty of fresh produce at Valli Produce. Other frequently visited grocery stores include Parivar Grocers and Mariano's Hoffman Estates.
- Other restaurants: Enjoy delicious meals at many restaurants scattered across the city. Indulge in a hearty American meal at the Claim Jumper Restaurant, and share a bottle of wine with friends at The Saddle Room. Garibaldi's Italian Eatery is also a favorite among residents and is highly rated.
- Movie theaters: While there aren't any movie theaters in Hoffman Estates, there are plenty of options in neighboring cities. Watch newly-released movies on the big screen at AMC South Barrington 24 or iPic Theaters. From the heart of Hoffman Estates, it only takes approximately 9 minutes to get to South Barrington.
- Libraries: Borrow plenty of books, movies and other things from the Hoffman Estates Branch Library.
- Attractions: Go fishing at Mallard Lake and enjoy a scenic hike at Deer Grove Forest Preserve. There are plenty of attractions suitable for outdoor enthusiasts.
Religious facilities
There's a modest amount of religious facilities located in the city. Easily find a place of worship that caters to different religions. Residents can also find many prayer groups and religious ceremonies in the city.
- Religious facilities nearby: Popular churches include the Life Changes International Church, St. Hubert Catholic Church and Church of the Cross. The Shree Jalaram Mandir Temple is also a great place of worship.