Villa Sorrento - Torrance, CA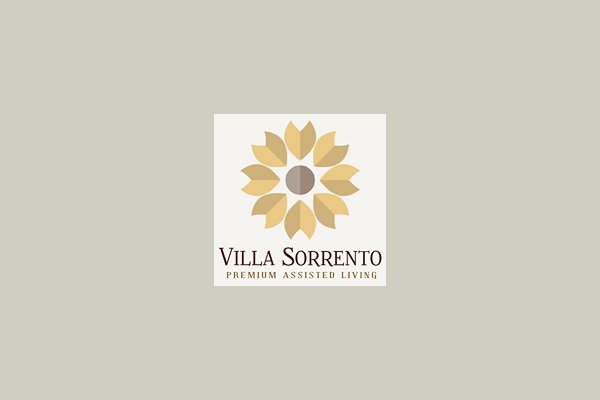 Minimum Age of Accepted Residents
Activities Onsite
Devotional Services Available
Indoor Common Areas
Meals Provided
Complimentary Transportation
Pets Allowed
No Smoking Allowed in Private Areas Indoors
No Smoking Allowed in Public Areas Indoors
From the Community
Villa Sorrento is a five-star assisted living community that focuses on nurturing independence while providing on-call assistance.
Some popularServices include:
- hygiene assistance (oral, grooming, dressing, incontinence care)
- weekly laundry and housekeeping
- transportation shuttle
- three meals daily (plus snacks)
- medication management
Located in the South Bay area of Los Angeles County, Torrance is a metropolitan city with a small town ambiance. Neighborhoods are safe, peaceful and activity-friendly.
Staying Active in Torrance
Residents enjoy a wide range of engaging activities from perusing museums to shopping the expansive farmer's market or soaking up the sunshine on the 1.5 mile stretch of Pacific Ocean beach.
Museums
Torrance features over a dozen facilities offering educational programs and viewing opportunities across a wide spectrum of interests for all ages.
- California Museum of Fine Arts : local and world photography, art deco, design, and crafts
- Torrance Art Museum : art appreciate lectures, artist discussions, industry conferences
- Western Museum of Flight : celebrates aerospace achievements in Southern California
- Lomita Railroad Museum : memorializes the steam engine era of railroads in California
- Toyota USA Automobile Museum : honors 55 years of Toyota achievements in the USA
- International Printing Museum : displays large collection of antique printing presses
- World of Dinosaurs : catering to those interested in all things prehistoric
Shopping
Known for its dense population of malls and shopping centers, residents enjoy easy-access to service providers, big box stores, small boutiques, specialty shops, theaters, and dining.
- Del Amo Fashion Center : upscale Galleria mall with over 200 stores, dining, and theater
- : three levels of popular retail shops and restaurants
- Crossroads Shopping Center : convenient strip mall, eateries, service centers, and shops
- Torrance Promenade : massive shopping center with name-brand retailers and grocers
- Country Hills Shopping Center
- Carson Western Center
- Airport Plaza Shopping Center
- Promenade On The Peninsula : open-air mall, arcades, spas, clothiers, retail and more
Entertainment, Leisure, and Dining
Catch the latest movie release, local playhouse theater, comedy acts or just enjoy a quiet dinner with friends or loved ones. Torrance has the ticket for all your leisure time needs.
Live Theater
- Geffen Play House (award-winning live theater)
- Torrance Theater Company (local productions)
Multiplex Movie Theaters
- AMC18 Del Amo
- AMC 20 Rolling Hills
- AMC Dine-In South Bay Galleria
- Regal Cinemas 13 Promenade
- Starlight Terrace Cinemas 6
Outdoors Leisure
- Trump Golf Course (unmatched elegance and amenities)
- Torrance Beach (luxurious view of the Pacific Ocean, sparsely populated)
- South Coast Botanic Garden
- Oktoberfest At Alpine Village
- Strand Bike Trail (bike along the coastline from Torrance Beach to Malibu)
- Madrona Marsh Preserve (bird watching and nature hikes)
- Annual Festival of the Kite (Redondo Beach Pier)
- Municipal and private golf courses galore
Specialty Restaurants and Food Shops
- Restoration Kitchen & Wine (American, wine)
- Hey 19 Public House (American, comfort food, cocktails)
- Madre (Mexican, cocktails)
- Brio Coastal bar & Kitchen (American, sandwiches, cocktails)
- Local Kitchen (American, comfort foods, cocktails)
- Red Rock (Japanese, steakhouse, saki)
- HopSaint Brewing (American, drinks)
- Frida Mexican Cuisine (Mexican)
- Wadatsumi (Japanese)
- Yellow Fever (Japanese, Korean, Asian Fusion)
- The Jolly Oyster Market (seafood)
- Torrance Bakery (sandwiches, premium baked goods, and specialties)
- Torrance Farmer's Market (indoor, year-round, farm-to-table fresh dairy, meat, and produce)
Climate
Torrance is the epitome of ""fun in the warm California sun!"" Whether you are a sports lover, skateboarder, fishing enthusiast or just love getting outdoors for a brisk walk, the weather here is just right for you. Here's what to expect on average annually:
- 279 days of sunshine
- 14 inches of rain
- Zero snowfall
- January low of around 49 degrees Fahrenheit
- July high of around 77 degrees Fahrenheit
- Sperling's Comfort Index of 85 out of 100 (US average 54)
- High humidity (due to ocean proximity)
- UV Index 6.2 (US average 4.3)
- 22 days of precipitation (US average 102)
Community Services
Quality of life in Torrance is supported by a dedicated system of healthcare, and education and transportation services.
Healthcare
Area hospitals provide modern treatment facilities with state-of-the-art diagnostics, advanced medical procedures, and physical therapy for the finest care, including children and seniors.
- Providence Little Company of Mary Medical Center (2nd location in San Pedro)
- Children's Hospital Los Angeles South Bay
- Marina Del Rey Hospital
- Kaiser Permanente South Bay Medical Center
- Memorial Hospital of Gardena/Avanti
- Little Company of Mary Hospital Pavilion (Redondo Beach)
- Long Beach Memorial Medical Center
- Martin Luther King, Jr. Community Hospital
- Kindred Hospital South Bay (Gardena)
- Lakewood Regional Medical Center (Long Beach)
- Avanti Hospital (El Segundo)
- College Medical Center (Long Beach)
Education
Higher education opportunities abound with over 120 university, college, and technical institutes in and near Torrance. There is an excellent mix of 2 and 4-year programs, private and public institutions, as well as advanced degree programs in all disciplines. Here are just 12 examples demonstrating the diversity of opportunities:
- El Camino Community College
- ITT Technical Institute Torrance
- Marymount California University
- California Institute of the Arts
- California State University (Long Beach)
- Long Beach City College (2 convenient locations)
- American Career College
- North-West College
- California State University (Carson)
- Pacific Coast University School of Law
- Covenant College
- National University
Transportation
Getting around the Torrance metro area is a breeze with numerous options available. Support for seniors and disabled residents is widely available. These systems provide exceptional inter-connectivity throughout the South Bay community. Some of the most popular include:
Bus
- Torrance Transit (metro bus lines)
- Santa Monica Municipal Bus Lines (Blue Bus)
- LADOT Transit Services
- Long Beach Transit
- Palos Verdes Transit Authority
Taxi
- Senior Taxi Program (for 65 years and older, offered by Torrance Transit)
- Dial-a-Taxi (for disabled residents, offered by Torrance Transit)
- Yellow Cab
- Rancho Palos Verdes Taxi Company
- United Checker Cab
Automobile/Van
- VanTrans Limo Service
- Executive Sedan and Town Car Service
- Uber
- Lyft
Railroad
- Amtrak Train/Bus Service
- MetroLink
Rideshare
- RideMatch
- LAWA (Los Angeles World Airports) Rideshare
- Carpool Torrance California Rideshare
- Vanpool Rideshare LA County
Villa Sorrento is the ideal retirement location for independent-minded seniors looking to enjoy the relaxed small town atmosphere of Torrance, yet maintain access to big city excitement and amenities.
Contact us today for more information and to schedule a tour.