The Sylvestery - McLean, VA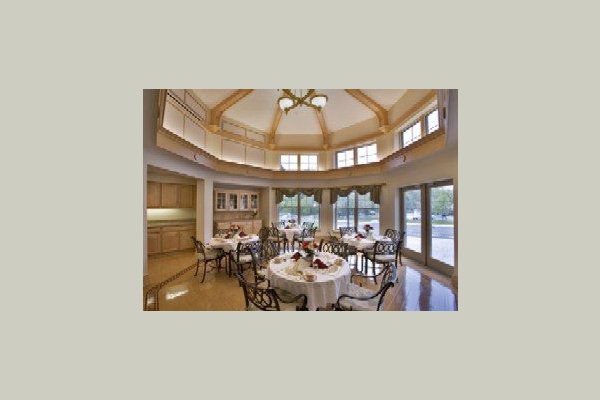 Activities Onsite
Indoor Common Areas
Meals Provided
Aging in Place
Nurses on Staff
Podiatrist Available
Physical Therapy Available
Occupational Therapy Available
Speech Therapy Available
Complimentary Transportation
Activities Offsite
Outdoor Common Areas
Beauty & Barber Services
Pets Allowed
No Smoking Allowed in Private Areas Indoors
No Smoking Allowed in Public Areas Indoors
Wheelchair Accessible Showers
Hospice Available
Respite Available
Resident Parking Available
Male Residents Accepted
Female Residents Only
Doctor on Call
Dentist Available
From the Community
    At the Sylvestery, we believe that for those with dementia, every moment of the day is an opportunity to experience meaning and comfort. EVERY MOMENT COUNTS is the philosophy behind the specialized interactive programs to provide cognitive and physical engagement to the residents. Caregivers trained and certified in dementia care understand how to provide a daily balance with stimulation and comfort. Every day follows a structured routine designed to promote interest and reduce anxiety - with many opportunities to maintain personal preferences.
    Residents thrive in an award-wining community designed to meet their every need. Every activity, every thoughtful architectural feature was created to enhance the interest, comfort and well-being of those with dementia. The resident suites located on the building's perimeter open to continuous pathways that look out onto four gardens, each with a unique focal point. Residents are free to visit in the nooks throughout the community or relax in the living room with a fireplace and watch the fish in the aquarium. Families and friends are welcome join in meals in the Dining Room or Compass Rose Cafe. Residents gather in the beamed ceiling Solarium for larger activities or celebrations.
    As a memory support assisted living community, The Sylvestery shares a proud history with Vinson Hall Retirement Community but does not require a military affiliation for residency. Conveniently located on a beautiful 20 acre campus in McLean, VA, The Sylvestery is home to 36 residents.