Rocky Creek Village - Tampa, FL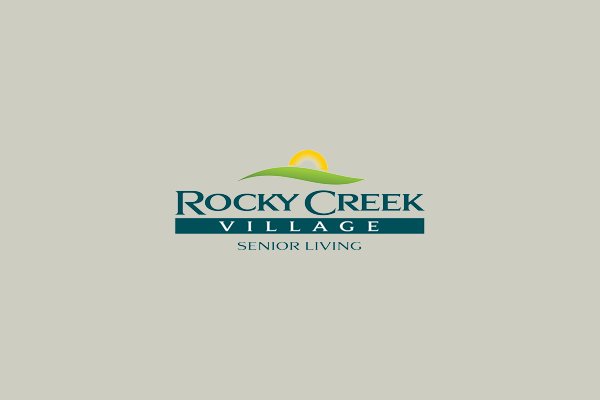 Minimum Age of Accepted Residents
Activities Onsite
Devotional Services Available
Indoor Common Areas
Meals Provided
Male Residents Accepted
Female Residents Only
From the Community
Rocky Creek Village is a residential community for seniors located in Town N'Country, Florida, just 10 miles from Tampa. Its location in the suburbs of a large metropolitan area gives residents an advantage in finding local activities to supplement recreation available on-site. Seniors who love being part of a large community will enjoy living at Rocky Creek Village. Situated on 45 acres, the community boasts a population of more than 800 seniors and features a variety of on-site amenities, including
- Clubhouse with heated pool
- On-site chapel
- Fishing pier
- General store
- On-site pharmacy
- Planned activities
Services Offered
Rocky Creek Village has apartments for independent living and assisted living residents as well as a Planned Care Unit (P.C.U.) for those who want to live in a smaller family-like unit but need occasional assistance with home maintenance and care. Residents usually live in homes that accommodate four people and provide shared living quarters with private rooms.
City Info
Tampa, Florida is located on the shores of Tampa Bay, only miles from the Gulf of Mexico. It is within a large metropolitan area that includes Clearwater and St. Petersburg. Rocky Creek Village is located on the northwest side of the metro area of Tampa, in Town 'N Country, Florida.
Walkability Score: 4 out of 10. This residential area is often quiet and walkable; however, most individuals find it easier to drive to their destination, since sidewalks are minimal on smaller roads.
Average Age in 33615 zip code: 37. Single-family homes and apartments surround the community that house residents younger than 40.
Number of local senior residential facilities nearby: There are four other senior communities within a 5-mile radius of Rocky Creek Village.
Average Weather: Residents here enjoy the warm and tropical weather that is typical of Florida. Winters rarely dip below 60 degrees, and summers are hot and humid, but often tempered by the area's proximity to Tampa Bay and the Gulf of Mexico.
Veteran's facilities: The Tampa Vet Center is the closest vet center in the area.
Transportation
Most seniors within this neighborhood take advantage of community-provided transportation. They can also get around the neighborhood and travel further into Tampa or Clearwater using their own vehicles.
Buses: The basic transportation service for the area is the Hillsborough Transit Authority. The community has access to this transit service through its southern boundary at Route 584.
Trains: Amtrak stations are located within a 30-mile radius, and downtown Tampa has a tram service for cross-city travel
Taxis: Tampa offers a variety of taxi services for local seniors
Ride Shares: Tampa Bay Area Regional Transportation Authority (TBARTA) offers options for ridesharing, including carpooling and vanpooling
Health and Safety
Residents in Rocky Creek have access to an on-site pharmacy as well as clinical services such as a podiatrist, psychiatrist, physician and optometrist.
- Hospitals in the Area: Tampa Community Hospital
- Crime rate in 33615 zip code: The crime rate is higher than average for property and violent crimes.
Sports and leisure
Local seniors have a choice both on-site and within the Town 'n Country area to take part in physical activity. Rocky Creek residents often take part in the local Senior Games.
- Golf courses near by: Local golf clubs include Avila Golf & Country Club as well as Countryway Golf Club
- Tennis courts/clubs near by: The Tampa Elite Sports Academy is just down the road, and Ascent Citrus Park is also nearby. The Tampa Bay Trailhead is a perfect spot for seniors who like to walk, only a couple miles west of the community.
- Gyms near by: Northwest Family YMCA is within 3 miles of the residence for seniors who want more physical activity than the community's aerobics classes provide.
Shopping and entertainment
As part of a large suburban area, residents of Rocky Creek can visit shops of all kinds, from quaint antique stores to large department stores.
- Clothes Shopping nearby: A local shoe store sits just across from the community. The nearest mall/department store is Town 'N Country Promenade
- Grocery stores: Winn-Dixie, Walgreens
- Luby's near by: There is one Luby's Cafeteria in Tampa, located in North Tampa on Nebraska Avenue
- Other restaurants: Residents have many local restaurant choices, from Subway to Chili's and ethnic restaurants with authentic regional foods.
- Movie theaters: AMC Veterans 24 movie theater
- Libraries: Town 'N Country Regional Public Library
- Senior-friendly salons (men and women): Star Hair Salon, Melissa's Hair Place, Patty's Salon
- Attractions: The Life Enrichment Center in North Tampa offers free classes for seniors and an art gallery. Tampa is also home to the Lowry Park Zoo, a Museum of Science and Industry and the Tampa Bay History Center
Religious facilities
Rocky Creek Village has a chapel on-site offering interdenominational services and Catholic Mass. For those who come from a different faith or choose not to utilize the on-site service, northern Tampa has a variety of religious facilities, including Faith Outreach Center, Oasis Christian Church, Rocky Creek Baptist Church, Lutheran Church of our Saviour, and Phap Vien Minh Dang Quang (Buddhist), among others.