Lighthouse Senior Living at Hopkins Creek - Essex, MD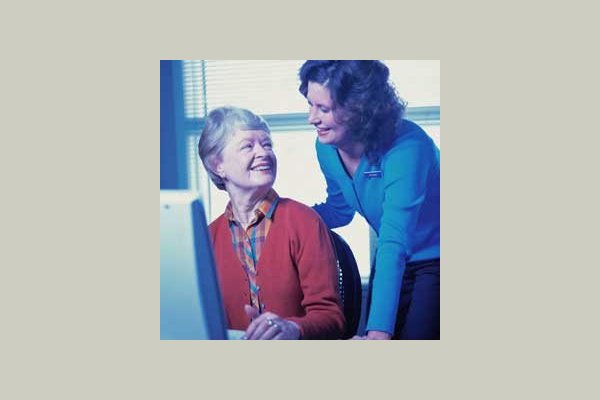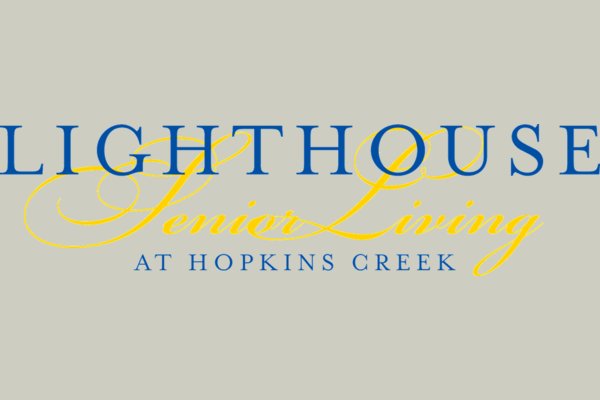 Minimum Age of Accepted Residents
Activities Onsite
Devotional Services Available
Indoor Common Areas
Meals Provided
Complimentary Transportation
Wheelchair Accessible Showers
Respite Available
Male Residents Accepted
Female Residents Only
From the Community
Welcome to Lighthouse Senior Living! Our approach includes a variety of services – from "independent living" to adaptive personal assistance, allowing us to continually meet the changing needs of our residents.

Lighthouse Senior Living at Hopkins Creek was created to address the increasing demand for quality senior living in the Baltimore area. Driven by a vision of excellence and caring, our staff embraces the concept of allowing seniors to maintain their dignity in a warm and comforting environment.

We are dedicated to upholding the quality and lifestyle standards our residents expect. Our professional staff provides a helping hand – allowing self-reliance in a supportive environment. Easy access from family and friends, planned resident activities and other features ensure that living in a senior community doesn't mean giving up freedom and lifestyle.

Lighthouse Senior Living at Hopkins Creek embodies the unique flavor or Maryland's Chesapeake Bay and its tributaries. Marinas and beautiful parks are characteristic of the Hopkins Creek area. Situated in the midst of recent revitalization and development, new homes and parks are joining long-time residents, established businesses and places of worship, rounding out the culture and convenience of the area.
Senior citizens who wish to reside near the city of Baltimore may want to consider the town of Essex, Maryland, with assisted-living facilities like Lighthouse Senior Living at Hopkins Creek. This location helps residents stay close to the best attractions and desirable services without residing in the overwhelming bustle of the big city. At Lighthouse Senior Living, seniors can relax in the surrounding area of the Chesapeake Bay from a comfortable apartment with personal assistance. The facility encourages residents to stay healthy and active, and the town of Essex offers even more recreational opportunities.
About Essex, Maryland
- Walkability: Essex scores a low 35 out of 100 for walkability, meaning residents will need to use another form of transportation to explore the area.
- Weather: Essex sees the full scope of seasonal weather changes, from hot and humid summer mornings to cold and snowy winter nights. Average summer temperatures are in the 70s, and average winter temperatures are in the 30s. Essex tends to receive at least three inches of precipitation per month, slightly above the national average.
- Population: The city of Essex is home to about 38,250 people. The median age is about 37, but approximately 20 percent of the population is age 60 and over.
Transportation
Residents of Lighthouse Senior Living in Essex will receive complimentary transportation from a staff-operated shuttle service. The shuttle is only a phone call away and takes residents to nearby appointments and shops. Other transit options are available for independent residents and for family and friends traveling to and from the facility.
- Bus: Route 4 begins at Turner Station and ends at C.C.B.C. Essex. The bus runs seven days a week from early morning to 11 p.m. Seniors pay a discounted fare. Bus stations are situated along Eastern Boulevard.
- Train: The MARC train serves nearby Baltimore, which is about 8 miles from Essex.
- Taxi: Many taxi options are available, including Jimmy's Cab Company, Dundalk Cab and sedan services from Bunjoa LLC.
Health and Safety
Seniors in Essex can find various levels of health care at area facilities. Residents of Lighthouse Senior Living receive assistance with coordinating appointments, managing medications and employing preventive care measures. On-site staff provide physical therapy, and additional on-site specialists are available. The surrounding area contains many more health-care options.
- Primary Care: The Baltimore area has more than 150 doctors specializing in geriatric medicine, such as Internist Pankaj Kheterpal, M.D., and numerous private practice physicians, such as Malika Waseem, M.D. The Central Maryland Primary Care Center is located in Essex.
- Urgent Care: Urgent medical needs that do not require hospitalization can be addressed at ExpressCare, located on Eastern Boulevard at a local shopping center. This clinic treats mild injuries, performs x-rays and limited diagnostics, and provides vaccinations, like the flu shot.
- Hospitals: The proximity to Baltimore City renders access to some of the best hospitals in the country, including Johns Hopkins Hospital, the University of Maryland Medical Center and Mercy Medical Center. The closest to Essex is MedStar Franklin Square Medical Center.
- Crime: Crime is a safety concern in Essex, with incident rates 40 percent higher than the U.S. average. Theft is the most common occurrence, as the number of property crimes greatly outweighs the number of violent crimes.
Sports and Leisure
Within the borders of Baltimore County, residents will find countless options for sports and leisure. Those who wish to stay closer to home at Lighthouse Senior Living will also enjoy recreation options right in the city of Essex. Even at home, the facility provides fitness classes and activities to keep people active and engaged.
- Golf: For a game on the greens with a cool breeze from the bay, seniors can visit Rocky Point Golf Course right in Essex, MD. If further travel is an option, residents may want to visit other courses in Baltimore County, such as Woodlands in Windsor Mill or Fox Hollow in Timonium.
- Tennis: For a game of tennis, residents can visit Hawthorne Park, which is a free public area with two courts. Another option is Colgate Park in nearby Dundalk, MD, which also has two public courts.
- Gyms: Essex is home to several gyms, such as Spunk Fitness, which offers group classes, saunas, personal training and a fitness center. For intense workouts or heavy weightlifting, people may prefer Prodigy Fitness. Nearby, Dundalk offers a Planet Fitness and Gold's Gym.
Attractions
Situated near the Bay and Back River, Essex is a prime location for people to experience waterfront attractions. The location also lends well to historical explorations.
- Inner Harbor: Less than 20 minutes away is Baltimore's Inner Harbor, which is home to the National Aquarium, The Gallery (more than 40 stores in one building), multiple dining options and a front row seat to view visiting sailboats.
- Dining: For Bayside fare, residents may want to visit Island View Waterfront Cafe, the Sue Island Dock Bar or Al's Seafood. Other cuisine options include the Kabuto Japanese Steakhouse, Lucky Dragon takeout and Johann's Restaurant and Lounge.
- Museums: Essex features a Heritage Society Museum and the Ballestone Manor House, a home turned museum with live reenactments. Close by, Baltimore features museums celebrating Babe Ruth, African American history, different forms of art, the railroad and more.
Religious Facilities
Eastern Maryland is home to congregations of all faiths. Within Essex, residents find many options for Christian denominations, including Tabernacle Baptist Church, Hope Evangelical Lutheran Church, Holy Trinity Episcopal Church, Orems United Methodist Church and St. Clare Catholic Church. The Life Center on Marlyn Avenue is a non-denominational church.
Seniors of all interests and abilities can lead fulfilling lives from the location of Lighthouse Senior Living in Essex. The staff help ensure that every person achieves optimal health and wellness, while the surrounding area provides enticing opportunities for extra socialization and recreation.