Chateau at Valley Center - Renton, WA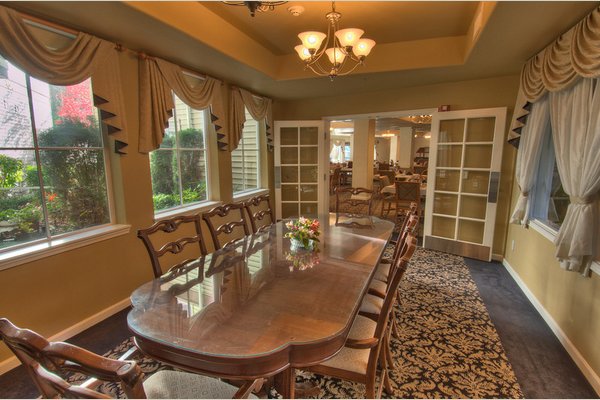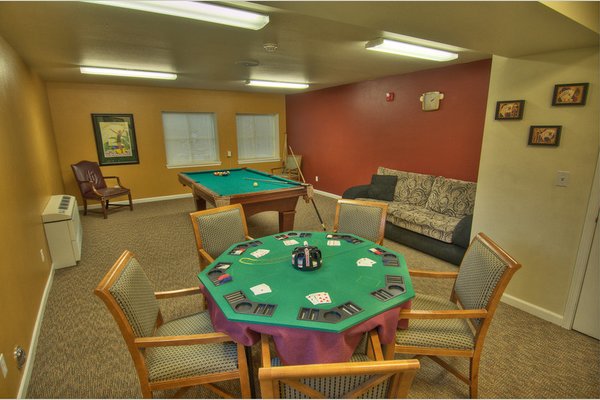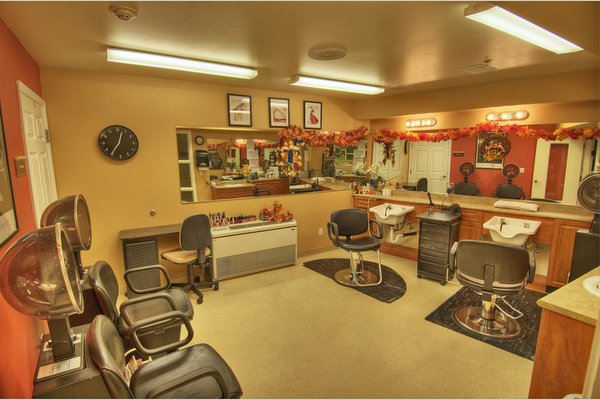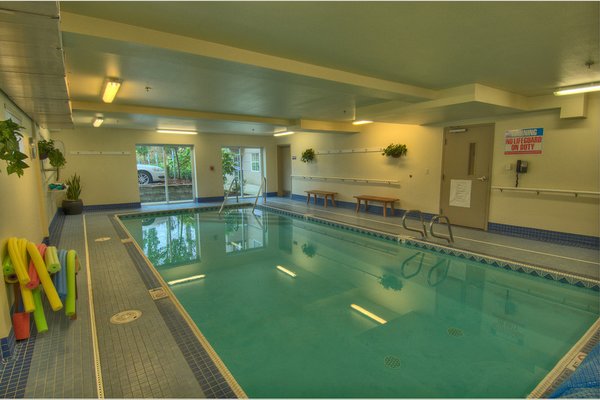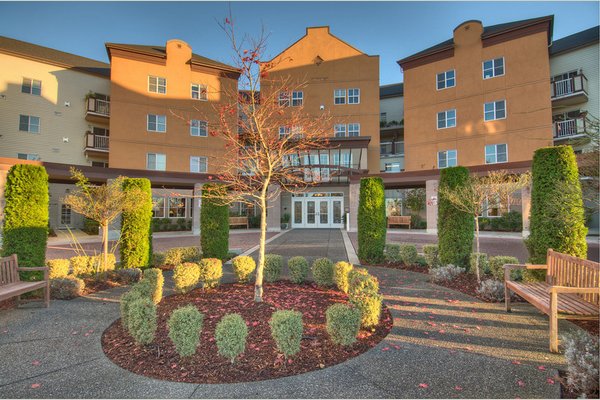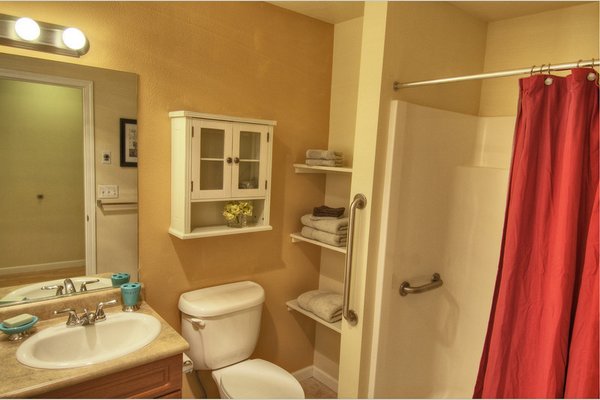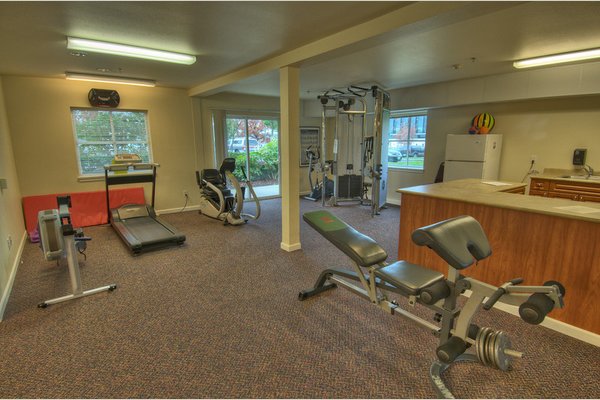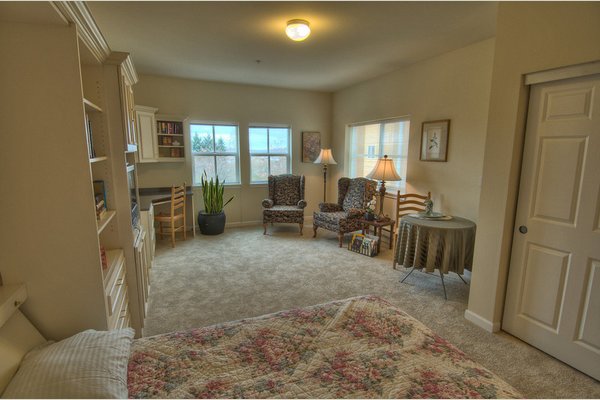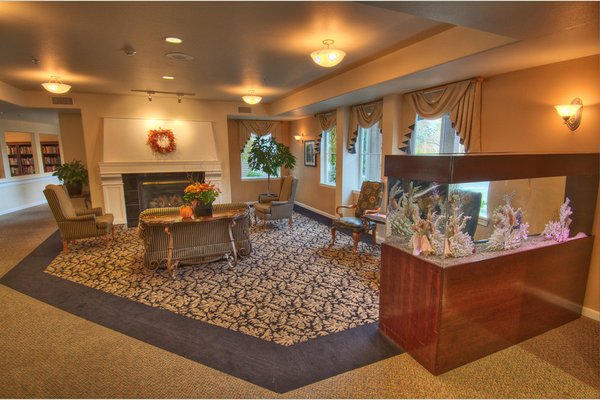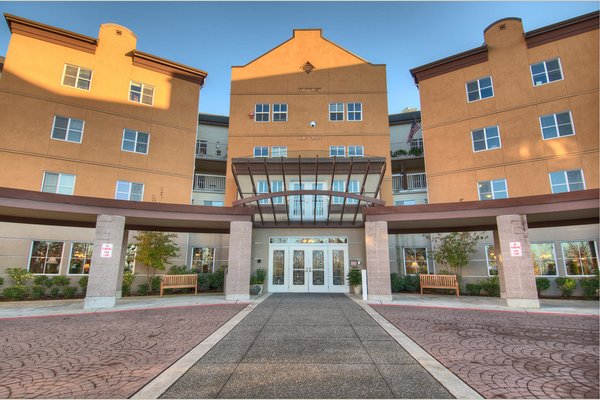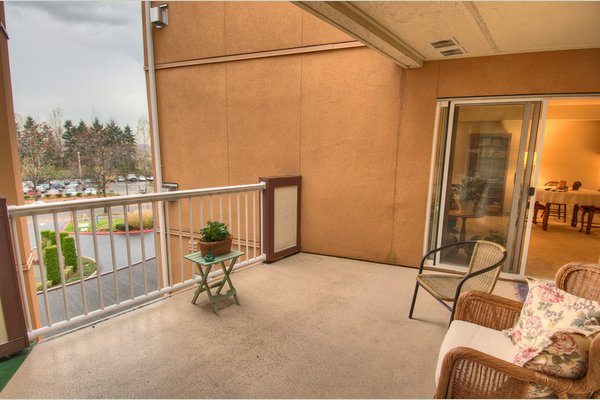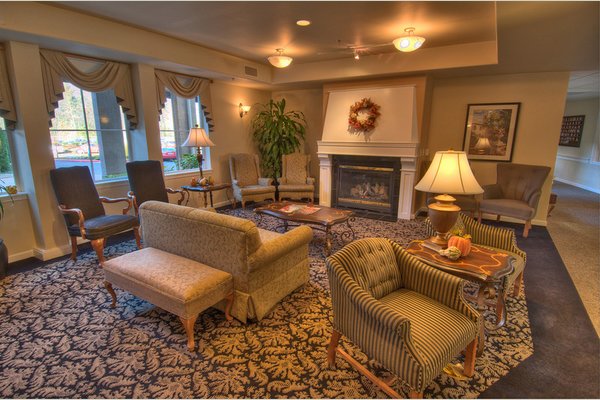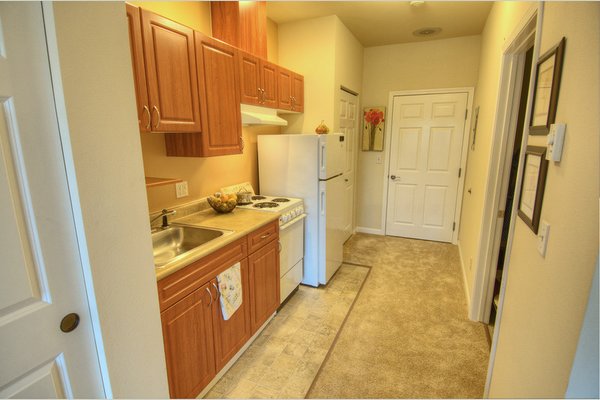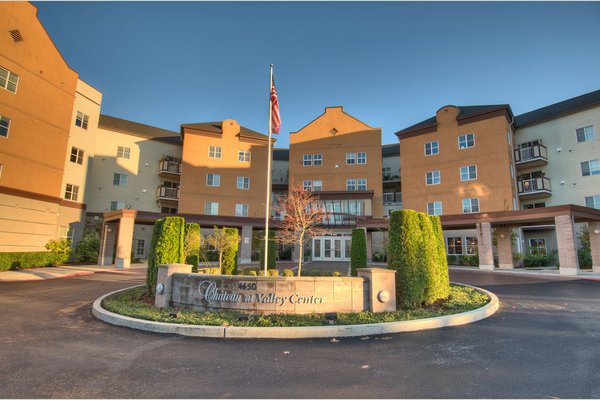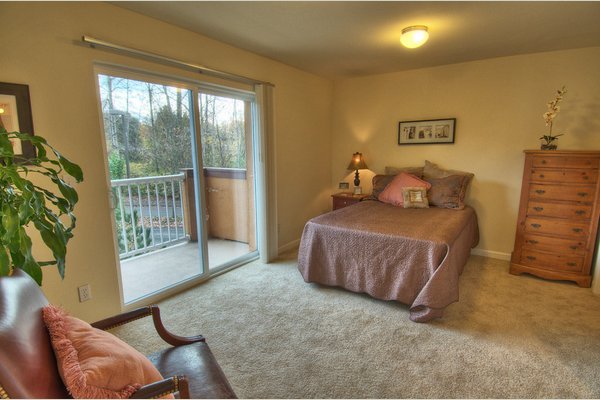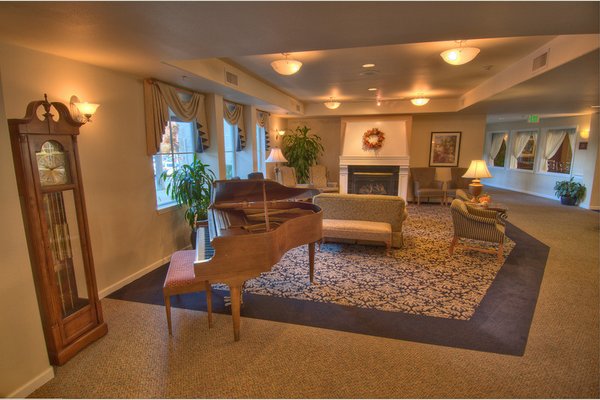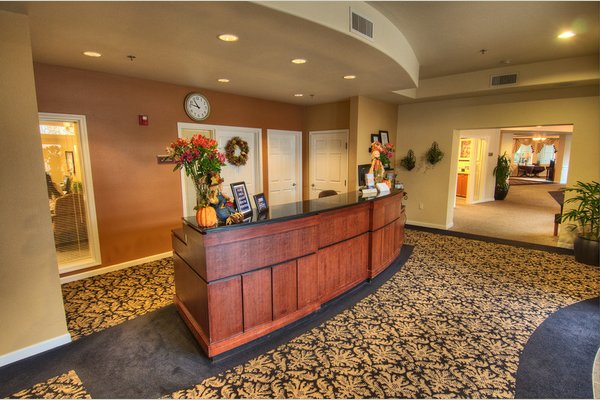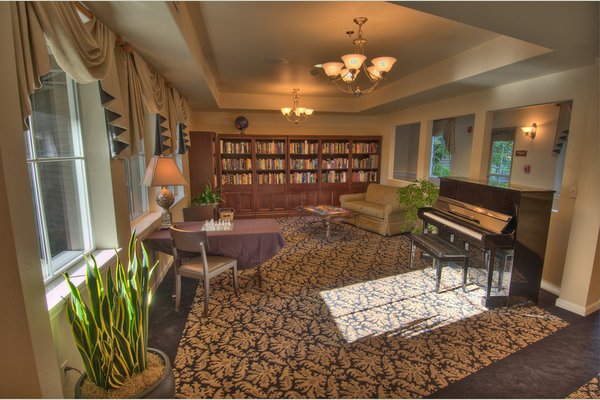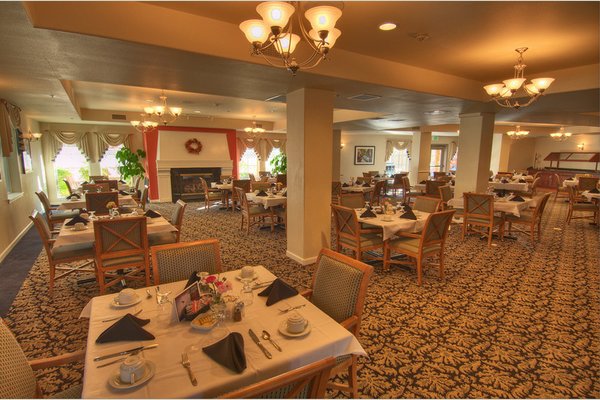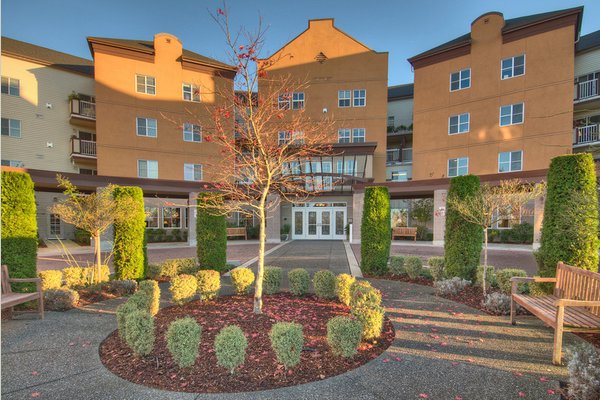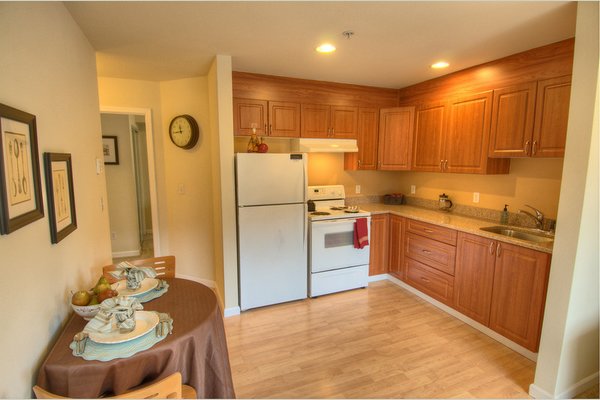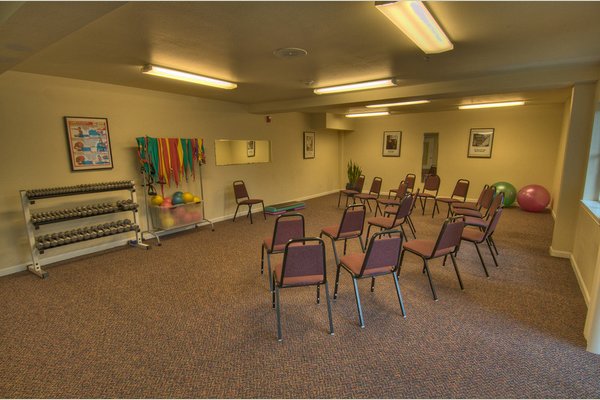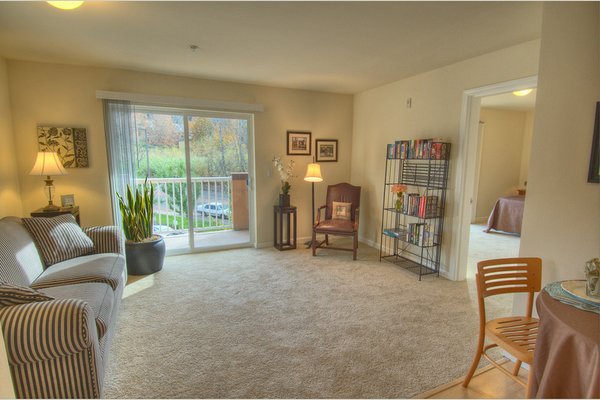 Minimum Age of Accepted Residents
Activities Onsite
Devotional Services Available
Indoor Common Areas
Meals Provided
Aging in Place
Nurses on Staff
Podiatrist Available
Physical Therapy Available
Occupational Therapy Available
Speech Therapy Available
Complimentary Transportation
Activities Offsite
Outdoor Common Areas
Beauty & Barber Services
Pets Allowed
No Smoking Allowed in Private Areas Indoors
No Smoking Allowed in Public Areas Indoors
Wheelchair Accessible Showers
Hospice Available
Respite Available
Resident Parking Available
Male Residents Accepted
Female Residents Only
Nurse on Call
Homecare Onsite
Dentist Available
From the Community
At Chateau Valley Center, we actively work with residents to fulfill our promise to "live life on your terms". We are committed to partnering with residents to create an individualized retirement lifestyle. We believe our model of customizing a resident's retirement experience means residents live happier, healthier, longer lives.
Chateau at Valley Center of Renton, WA enjoys a reputation for a superbly maintained setting complemented by excellent service. Featuring multiple options for seniors that include everything from independent living to memory care, Chateau at Valley Center is also conveniently located just eleven miles from Seattle. If you or your loved one is looking for a high-quality setting designed for the various care needs that seniors require, be sure to check out this well-known facility. Renton, as a suburb of Seattle, boasts a wide array of amenities and attractions that residents of Chateau and their families are sure to enjoy.
City Information
Renton, WA, is located in King County and straddles the southern shores of Lake Washington. The city has a median age of 36.3 and is home to more than 90,000 residents. Renton's climate is just like Seattle's; it experiences cool, wet winters and Mediterranean-like summers. In the past, Renton did not enjoy the level of walkability that some regional cities did, so it began updating its trails and bike paths back in 2009. Today, the city is continuing to revamp and expand its path system for area residents. For instance, the Cedar River Trail is one of Renton's most popular trails for walking and jogging. Renton is also home to a substantial community of veterans and has access to organizations like the American Legion who have a presence in and around the city. If you are considering a move to Renton or plan to spend considerable time there, you'll find that the city offers many important services and amenities to its residents.
Renton Transportation
With its central Puget Sound location, Renton is connected to major highways and byways as well as part of public transportation networks. As a transportation hub, Renton, WA has convenient access to the following major roadways and highways:
- State Route 167
- State Route 169
- State Route 515
- State Route 900
- Interstate 5
- Interstate 405
- Interstate 90
As a major suburb of Seattle, Renton enjoys reliable public transportation systems that include:
- Regional buses
- Local buses
- Metra commuter trains
- Amtrak train service
The city also features ridesharing and taxi service. Its proximity to Seattle also means that Renton residents have easy access to airports.
Renton Health
Residents of Renton, WA have convenient access to doctors' offices and dental facilities within the confines of the city, but many residents commute to nearby towns and Seattle for healthcare too. Some of the best-known healthcare centers in and within close proximity to Renton include:
- Valley Medical Center (general hospital)
- Pacific Medical Center
- Swedish Renton Primary Care
- Overlake Medical Center
- Southlake Clinic
- VA Puget Sound Healthcare System
Sports and Leisure
The city of Renton features many parks that contain multi-type playing fields and courts as well as a thriving park system. The city maintains 29 developed parks and more than 800 acres of public space. It is also home to two lake-front beaches that are popular with city residents. Some of the city's most popular parks with amenities like restrooms include:
- Cedar River Park
- Gene Coulon Memorial Beach Park
- Heritage Park
- Liberty Park
Within its park system, city residents have access to courts and playing fields for tennis, baseball, basketball, and multiple activity centers where fitness classes often take place. For residents who enjoy golf, Renton is home to the following golf venues:
- Maplewood Golf Course
- Fairwood Golf & Country Club
Of course, nearby Seattle and other suburbs also feature outstanding golf clubs and courses that attract many Renton residents too. Renton also is home to many gyms and fitness centers where people enjoy activities like cardio, yoga, Zumba, weight training, and more.
Shopping and Entertainment
Living in Renton, WA means having lots of convenient access to shopping centers and area attractions. Renton is home to several shopping centers and stores that include:
- The Landing
- North Benton Center
- Westfield South Center
- Bellevue Square
- Pacific Place
- Melrose Market
Residents of Renton have many options when it comes to eating out that include both fine dining and inexpensive eateries. Some standout restaurants include:
- Wild Fin American Grill
- Melrose Grill
- Big Island Poke
- Sunset Bistro
- Peyrassol Café
- Red Bamboo Bistro
- Berliner Pub
With its cosmopolitan atmosphere, Renton, like Seattle, features a delightful range of global fare. Whether your taste tends to Italian, Japanese, or Hawaiian, you'll find delicious options throughout the city for ethnic cuisine as well as American staples like burger joints and steakhouses.
Attractions and Recreations hard to be bored living in Renton, Washington with so much to see and do. Be sure to visit some of the following Renton attractions and enjoy popular Renton pastimes:
- Henry Moses Aquatic Center
- Renton Civic Theatre
- Renton Beaches
- Renton Library
- Lake Sammamish State Park
- Regal Cinemas
- Cougar Mountain Regional Wildland Park
- Black River Riparian Forest and Wetland
- Shadow Lake Nature Preserve
- Renton Historical Museum
Attractions that include Seattle locations popular with Renton residents are:
- Pike Place Market
- Space Needle
- Museum of Pop Culture
- Pacific Northwest Ballet
- Seattle Art Museum
- Central Public Library
- Washington State Ferries
If you are looking for a place to call home, Renton has many reasons why you should consider it for yourself or a loved one.