Carlisle At Naples - Naples, FL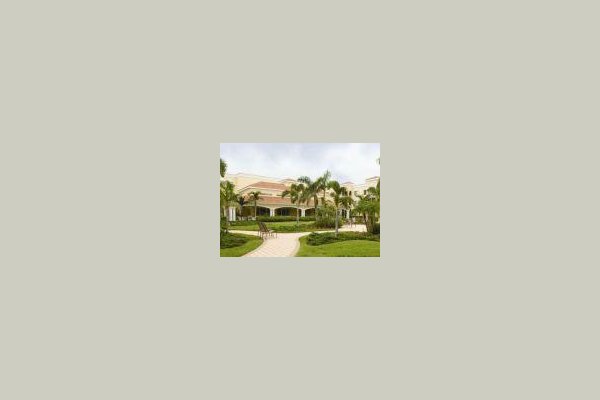 Minimum Age of Accepted Residents
Activities Onsite
Devotional Services Available
Indoor Common Areas
Meals Provided
Aging in Place
Nurses on Staff
Podiatrist Available
Physical Therapy Available
Occupational Therapy Available
Speech Therapy Available
Complimentary Transportation
Activities Offsite
Outdoor Common Areas
Beauty & Barber Services
Pets Allowed
Wheelchair Accessible Showers
Hospice Available
Respite Available
Male Residents Accepted
Female Residents Only
Doctor on Call
Homecare Onsite
From the Community
Set on 18 lush, tropical acres, The Carlisle offers easy access to magnificent beaches, world-famous shopping, restaurants and entertainment, and all that's special about picturesque Naples. From the meticulously maintained grounds to the friendly, professional staff, The Carlisle Naples truly does have it all. If you dream of a country-club lifestyle, then you may well have found your ideal place. Here, all the amenities and services you'd expect of a country club are right outside your front door.
The Carlisle, situated in the heart of Florida, is set on 18 lush tropical acres. It has friendly, professional staff who are well trained to assist with your every need. The grounds are meticulously maintained and ideal for those who prefer the country club lifestyle. There is a minimum age requirement for all new residents so you can be assured of a community with similar residents.
Living Options
There are four different living options, as outlined below:
- Independent Living: Ideal for folks who live independently but who want more out of life, with more free time and less housework. Independent Living residents enjoy life in their own way—free from all that pesky home-maintenance.
- Assisted Living: Assisted Living is for those who need some help, yet wish to remain as independent as possible. A personalized wellness plan may include physical assistance with bathing, dressing, grooming, and medication reminders, along with other aspects of wellness, such as emotional, intellectual, and social needs. Services can be increased or decreased over time as needed, so the program can change with you.
- Memory Care: Memory Care offers specialized support for those with Alzheimer's or related conditions. They offer an innovative approach to supportive health and personal care services, available 24 hours a day within a secure, residential environment.
- In Home Care: At times, residents at The Carlisle may choose to support their lifestyle by considering a la carte home care services. They offer seniors non-medical, in-home personalized assistance services, ranging from meal preparations to medication reminders and additional support.
Services Available at The Carlisle
The following is a summarized list of the recreation and additional services offered at The Carlisle:
- Devotional services
- Indoor and outdoor common areas
- Landscaped courtyards, walking paths, and a covered outdoor seating area for strolling and relaxing outdoors
- Meals provided – evolving menus and daily fresh specials available 12 hours a day.
- Market bistro for casual bites
- Heated swimming pool and spa for a refreshing swim or soak
- Fixed-seat movie theater to catch a great flick
- Library with cozy nooks for enjoying a good book or a game of cards
- Billiards room for a rousing game of pool with your pals
- Nurses on staff
- Podiatrist
- Business center with high-speed internet to get your work done or keep you connected
- Physical therapy
- Occupational therapy
- Speech therapy
- Complimentary transportation
- Full service beauty salon/barber shop and spa to keep you looking your best
- Pets allowed
- Wheelchair-accessible showers
- Hospice and respite available
- Doctor on call
- Homecare onsite
Recreation activities in and around The Carlisle
Daily life at The Carlisle Naples is full of wonderful and exciting events that make every day special. A wide range of activities and community events can be found in their newsletter, where a daily schedule for the month is outlined. Participate in dynamic exercise classes, enjoy daily games and social activities, and join in on fun local community events and seasonal activities. Experience it all and discover everything that The Carlisle in beautiful Naples, Florida has to offer. Residents can craft their own daily schedule based on whatever is of interest, and can participate in as little or as many activities as desired. Whether it be aquacise, cinema showings, golf putting, or Spanish class, there is something for everyone.
Within daily life at The Carlisle Naples, the range of activities and opportunities creates rewarding social connections, a fun and carefree atmosphere, and enhanced wellness. All while maintaining a comforting and convenient living environment that helps to simplify life.
If you are in need of a facility that can take care of all your needs in the golden years of your life, with all of the bells and whistles, look no further than The Carlisle.
Carlisle at Naples is a luxury senior community situated on 28 acres in the beautiful southern Florida city of Naples, just miles from the Gulf of Mexico. Seniors who live here have a wealth of activities to keep them busy on-site and amenities to fit every lifestyle preference. Some of the many amenities seniors will find here include
- Cozy library
- Heated swimming pool
- Fully equipped fitness center
- Full Service beauty salon/barber shop
- Billiards Room
- Bistro for all day dining
Services Offered
Carlisle at Naples is a full-service community. It has areas for independent and assisted living residents, as well as a separate area for memory care patients. It also offers in-home care for those who still live in their own home around Naples.
City Info
Naples has it all for seniors who want it all. It has the family-oriented feel of a suburb but also the elegant, upper-class amenities for those who want to spoil themselves with elegance. The beach is only blocks away, and area residents are known for their hospitality.
- Walkability Score: 5 out of 10. Although this part of Naples is pedestrian-friendly with shops relatively nearby, Carlisle is so large that it is difficult to travel outside of the community without encountering a lot of traffic. The headquarters of the local library is directly across the street, along with the county DMV.
- Average Age in 34109 zip code: 49; the majority of residents are older married couples.
- Number of local senior residential facilities nearby: There are many senior residential communities within the area of northern Naples.
- Average Weather: The weather in Naples is tropical, with mild winters and sometimes hot summers. Because of the proximity of the Gulf of Mexico, residents often are treated to more mild summer temperatures than those who live toward the center of the state.
- Veteran's facilities: Naples Vet Center
Transportation
Seniors who live at Carlisle at Naples will probably want to have a private vehicle to travel around the area, but Collier County also provides daily bus service and has a downtown trolley for easy travel between many attractions.
- Buses: Collier Area Transit (CAT) is the local transit service. Seniors travel at a discounted rate.
- Trains: Naples Trolley Tours provides downtown Naples service.
- Taxis: Naples has a variety of taxi services for residents, including Taxi Pam, Coast to Coast and Arkway Taxi.
Health and Safety
Carlisle at Naples is in close proximity to many local doctor's offices and also has an Urgent Care center for immediate attention of mild conditions. This is in addition to the community-provided medical care. The area is in an upper-middle class neighborhood, providing a safe and secure setting for seniors who like to stay on the go.
- Hospitals in the area: NCH Healthcare System, Landmark Hospital
- Crime rate in 34109 zip code: This area, as with most areas of Naples, is relatively low in personal crime, rating 38 out of 100 in many national surveys.
Sports and Leisure
Carlisle at Naples is a luxury community for seniors who want to stay active. It has a fitness center on-site as well as a heated pool and spa for relaxing or getting the kinks out. Classes, events and devotionals keep seniors busy even if they never leave home.
- Golf courses nearby: Tiburon Golf Club, Quali Run Golf Club, The Club Pelican Bay
- Tennis courts and clubs nearby: Bay Colony Tennis Club, Pelican Marsh, Greater Naples YMCA Tennis Club
- Gyms nearby: Residents of Carlisle are often part of a community fitness club. The on-site facility has weights and equipment for all levels. Other area gyms include Symmetry Precision Fitness, Lifestyle Family Fitness and Fitness Together.
Shopping and Entertainment
Naples is an upscale city with a large selection of shopping and entertainment venues for seniors.
- Clothes shopping nearby: Kohl's, Plato's Closet, True Fashionistas, JC Crew, Banana Republics, TJ Maxx
- Grocery stores: Costco, Walmart Supercenter, Publix, Whole Foods
- Restaurants: Alpine Restaurant, Real Seafood Company, ROW, Skillets, Black Eyed Pig BBQ, Lemonia, California Pizza Kitchen.
- Movie theaters: Regal Cinemas Hollywood 20.
- Libraries: Collier County Public Library.
- Senior-friendly salons for both men and women: Carlisle has a professional barber shop/beauty salon on-site. Other salons in the area include Supercuts, Michael Thomas Hair Design, Great Clips and Reflections Salon
- Attractions: Naples is a great place to live for seniors who want to remain connected to the rest of the world. They can take a walk on the beach or visit the pier andwatch dolphins, or visit the Waterside Shops for shopping and cultural events. They can also get their fill of music and entertainment at Artis-Naples, located just down the road from Waterside, where they can listen to the Philharmonic or visit Baker Museum.
Religious facilities
Carlisle at Naples has a number of spiritual groups for seniors who prefer to stay in the community to worship. There are also plenty of churches in this area of Naples for those who want to practice their faith with a diverse range of people. Some of the local churches include St. Katherine Greek Orthodox, Kingdom Hall Jehovah's Witness, Restoration Church and First Baptist Church of Naples.