Brookside Retirement Community - Mobile, AL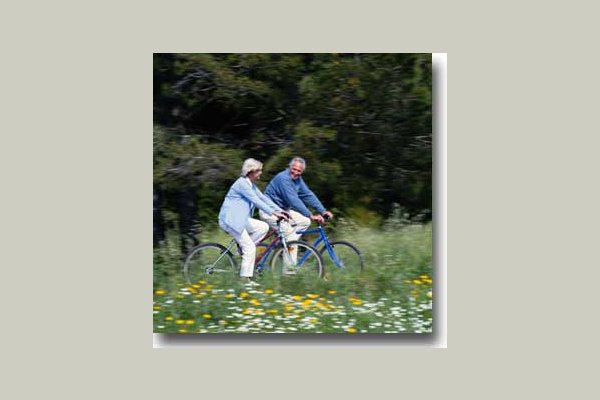 Minimum Age of Accepted Residents
Activities Onsite
Devotional Services Available
Indoor Common Areas
Meals Provided
Complimentary Transportation
Pets Allowed
No Smoking Allowed in Private Areas Indoors
No Smoking Allowed in Public Areas Indoors
Hospice Available
From the Community
At Brookside when a resident steps outside of their home, they step on grass, not a hallway that leads to the elevators. Also everything at Brookside is only one story with no steps or elevators to have to deal with. We have a calendar full of activities including exercise classes, Bingo, arts n crafts, church groups bringing music and gospel, various panio players and Jazz bands form the 1940's, etc.
We also offer free transportation to grocery shopping, Dr. appointments, etc.
City info
Mobile, Alabama is a very warm metropolis for most of the year, boasting a variety of public spaces and commercial zones.
- Walkability score: According to WalkScore, Mobile scores a 33 out of 100 in terms of walkability. Most errands require some form of transportation.
- Average age in the ZIP code: 38.7
- Senior housing facilities in the ZIP code: About seven senior housing facilities sit in the ZIP code area, including Brookside Senior Living Facility, Oleander Park, and Rendu Terrace Senior Apartments.
- Average weather info: Mobile is a mild tropical area with hot, humid summers and wet, temperate winters. Highs in the summer can reach into the 90s and into the mid-60s in the winters.
- Veterans' facilities in the area: Most veteran facilities are near the city center, including Volunteers of America Southeast and the US Veterans Affairs Department (VA) office.
Transportation
Public transportation via The Wave system makes traveling around Mobile Alabama relatively easy. Private taxi and ride-sharing services are also available throughout the city.
- Buses: Mobile operates The Wave Transit bus system throughout the metropolitan area, on which seniors receive a half fare discount on single, weekly, and monthly passes.
- Trains: The nearest Amtrak train station is located in the city center by the Mobile River.
- Taxis: Two central taxi services operate in Mobile: K&K Taxi and Shuttle Service and Michael's Taxi and Shuttle Service.
- Ride shares: Uber and Lyft ride-sharing services operate in the Mobile metropolitan area. Both of these can be accessed by downloading the mobile application.
Health and Safety
A major hospital operates in this particular part of Mobile, as well as many specialty and private clinics catering to all forms of medical issues.
- Hospitals in the area: The closest hospital is Providence Hospital. Other nearby medical facilities include Springhill Medical Center and Prestige Medical.
- Crime rate in the ZIP code: Mobile ranks a bit higher than other comparable metropolitan areas in crime rates, but most of this is localized to certain areas of the city, according to US News.
Sports and leisure
Both public and private forms of outdoor recreational facilities are available to seniors in Mobile, many of which provide considerable discounts.
- Golf courses nearby: The nearest golf courses in this area are the Mobile Country Club and Azalea City Golf Course.
- Tennis courts/clubs nearby: Both the Mobile Tennis Center and The Mobile Academy of Tennis are within the Mobile metropolitan area. The Mobile Tennis Center offers six-month and yearly discounts for seniors.
- Gyms nearby - senior friendly (aerobics): Providence Hospital offers senior classes and wellness events. 24-Hour Fitness also provides seniors with speciality fitness courses.
Shopping and entertainment
Many shopping centers offer discount and higher-end shopping experiences. Multiple discount grocery stores dot the area.
- Clothes shopping nearby: The closest venue for clothes-shopping is the Carriage Town Shopping Center. Nearby are the University Shopping Center and the Pinebrook Shopping Center.
- Grocery stores: Winn-Dixie, Wal-Mart, and Publix.
- Restaurants: Mobile offers mostly fast-food and American fare options in this area, including Jimmy John's, Quizno's, Checkers, and Texas Roadhouse.
- Movie theaters: Inside this ZIP code is a 16-theatre multiplex operated by AMC. In addition, more independent films and performances can be seen at The University of South Alabama's School of Theatre and Dance.
- Libraries: The West Regional Branch of the Mobile Public Library System is located just to the east.
- Attractions: A variety of public parks, including Hillsdale Heights Park, Medal Of Honor Park, and The Charles Wood Japanese Garden are available by public or private transportation. Docked near the city center is the USS Alabama, a WWII-era battleship.
Religious facilities
Communities of all faiths can find support in Mobile.
- Religious facilities nearby: Lutheran, Baptist, and non-denominational churches dot the Mobile metropolitan area. The Islamic American Center of Mobile and the Islamic Society of Mobile are also accessible by public and private transportation.