Summerwood Village Retirement Residence - Sherwood Park, AB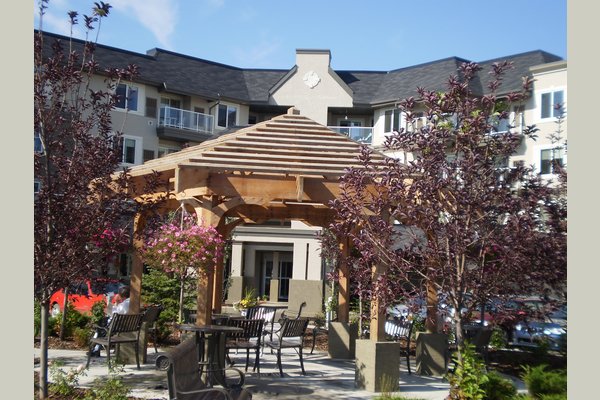 Summerwood Village Retirement Residence - Sherwood Park, AB has yet not published prices.
From the Community
Summerwood Village Retirement Residence, located in the heart of Sherwood Park and one of All Seniors Care Living Centre's beautiful retirement residences, has been designed with your highest expectations in mind. No matter what your level of care needs, our commitment to Age-in-Place Living ensures your independence and quality of life throughout the years.
Thoughtfully designed and contemporarily styled, Summerwood Village offers 175 first-class accommodations in a variety of suite layouts. A full range of services and activities are intended to create a stimulating, creative and active community-based lifestyle for residents and guests. You will also enjoy the finest quality amenities including a theatre, spa, workout gym and internet lounge; all part of our commitment to supporting the needs of today's most discerning and active seniors.
Led by our full-time Director of Health & Wellness, daily activities will challenge, inspire and entertain. In all of our residences menus are carefully planned to ensure you enjoy delicious, nutritionally balanced meals every day. In fact, your dining experience is a priority. Whether it's meeting with our Chef to discuss dietary issues, or complimentary tray service in your suite, your needs will be met. Simply, another hallmark of our commitment to providing excellence in gracious retirement living.