Senior Star at Elmore Place - Davenport, IA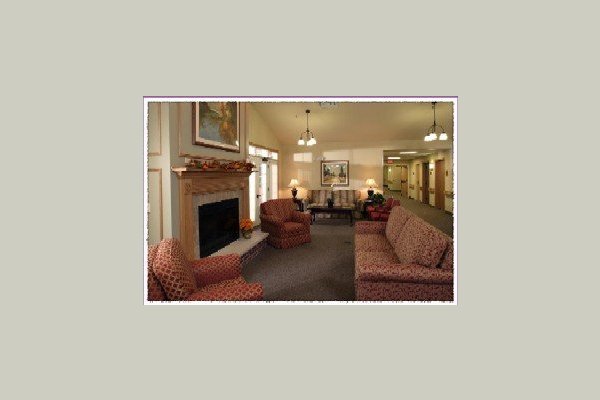 Minimum Age of Accepted Residents
Activities Onsite
Devotional Services Available
Indoor Common Areas
Meals Provided
Nurses on Staff
Complimentary Transportation
Activities Offsite
Outdoor Common Areas
Beauty & Barber Services
Pets Allowed
No Smoking Allowed in Private Areas Indoors
No Smoking Allowed in Public Areas Indoors
Wheelchair Accessible Showers
Hospice Available
Respite Available
Resident Parking Available
Doctor on Call
Full Schedule of Trips, Events and Activities!
Full-time Activity Director
Aging in Place
Memory Care Services
Secure Memory Unit
Female & Male Residents
From the Community
Welcome to Senior Star at Elmore Place! Senior Star at Elmore Place is a progressive and inviting retirement community in Davenport, IA with independent living, assisted living, and memory care components.

Our individual residences are attractive and bright – waiting for you to add your personal touches with your own cherished belongings. Elmore Place's community living areas and dining rooms welcome you to share stories and make new friends. And because everything is meticulously maintained – with housekeeping and linen service provided, you never have to worry about repairs, cleaning or yard work. Resident's families appreciate the peace of mind they gain by knowing that their loved ones live in a community that supports independence, encourages socialization and wellness and helps their loved one experience a fulfilling lifestyle.

Every year, we talk with thousands of families as they explore their options for transitioning into a senior living community. We find that most families desire the same things for themselves and their loved ones. Safety and security. Comfortable, supportive surroundings. A healthy lifestyle and well-being. A little help when it's needed. These are the very basics. And we do them extremely well!

We invite you to come and experience life at Senior Star at Elmore Place today!

Davenport is a city on the Mississippi River in eastern Iowa. It offers residents the opportunity to enjoy its rich and vibrant history, with numerous museums and cultural attractions. Works at the Figge Art Museum date from the 15th century to the present. Nearby are the River Music Experience performing arts venue and the towering Skybridge, with river views through its glass walls. The Putnam Museum offers regional natural history and science exhibits. In the northern region of the city is Vander Veer Botanical Park, which features trails, flower gardens and a duck pond.
In 2015, the median age of all people in Davenport, IA was 35.2. Native-born citizens, with a median age of 34.9, were generally younger than foreign-born citizens, with a median age of 41.6. But people in Davenport, IA are getting getting older. In 2014, the average age of all Davenport, IA residents was 35.1.
The lowest monthly average temperature in Davenport for January is 25 degrees. The most monthly precipitation in Davenport occurs in July with 5.5 inches. The air quality index in Davenport is 10% worse than the national average. The pollution index in Davenport is 21% better than the national average.
There are 39 listed senior housing facilities in Davenport. Iowa. All these communities offer different levels of care and different residential accommodation. Services and amenities differ at each community.
Davenport CitiBus provides transportation services to over 4,500 passengers daily. The system's bus routes cover approximately 30 square miles of the City, with numerous schools, shopping centers, hospitals/medical centers, local businesses and tourist attractions within easy walking distance of most CitiBus routes.
River Bend Transit provides weekday door-to-door transportation to elderly and disabled rural residents and to the general public in Cedar, Clinton, Muscatine and Scott counties. RBT's vehicle fleet is fully ADA accessible and operated by courteous, experienced drivers who specialize in serving people with disabilities.
Davenport offers more than five golf courses with different terrains for the avid golfer.
The Figge Art Museum offers an opportunity to learn more about the creativity of art in the understanding of it.
The Putnam Museum and Science Center is a place where people connect with history and ideas by doing, making and experiencing. Our classes and special events are a great complement to our hands-on exhibit galleries. There is always something new to discover and something for everyone at the Putnam.
The Village of East Davenport is a 120-acre historic district and has been a center of commerce for more than 150 years. Highlights include unique shops, restaurants & bars, wine tasting, live music and festivals.
You might be surprised by how many unique locally owned shops there are to discover in downtown Davenport! At Bucktown Center for the Arts, there are nearly a dozen individual shops where you can purchase creative, affordable, and usable works of art. Just down the street, SIS International Shop offers individually hand-crafted gifts made by skilled artisans from around the world!
Stop by Hotel Blackwalk, and while you're in the neighborhood, visit Abernathy's to find uncommon clothing. It's easy to fall in love with the dress collection at Blush Dress Shoppe. Step into the Full Kit to discover a rich selection of the latest trends in footwear and apparel.
Grab the best new albums on vinyl at Ragged Records or pick up hard to find novels at the Source Bookstore. Discover one-of-a-kind antiques at Riverbend Retro or Neat Stuff, and shop at Major Art & Hobby for all of your framing and hobby supply needs.
Visit Crafted QC and browse the collection of items that are handmade, eclectic and created locally. Speaking of local, the QC Food Hub is a bi-state initiative that connects farmers and consumers in Iowa and Illinois. Visit their market store for a diverse selection of products. Make sure to stop by on a day where you catch the action at the Freight House Farmers Market as it's grown to over 250 booths with 28 permanent indoor spaces.
Davenport features a number of religious worshipping facilities.
There is an abundance of libraries where you will find literary works to satisfy your need for knowledge, or you can lose yourself in a world of fiction.