Easton Nursing Center and Praxis - Easton, PA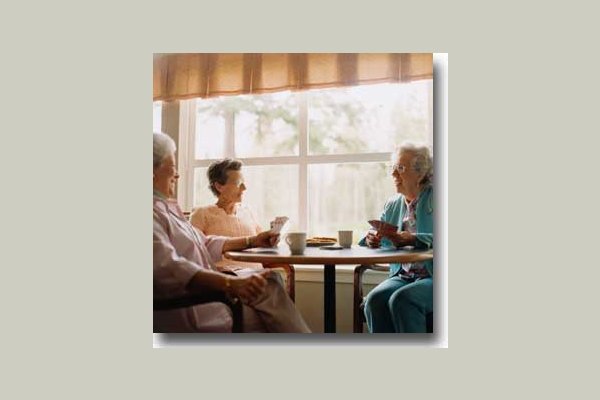 Activities Onsite
Indoor Common Areas
Meals Provided
Nurses on Staff
Outdoor Common Areas
Beauty & Barber Services
Pets Allowed
Wheelchair Accessible Showers
Hospice Available
Respite Available
Male Residents Accepted
Female Residents Only
Doctor on Call
From the Community
Praxis Nursing Home is dedicated to the care and well-being of people with Alzheimer's Disease or Related Disorders. Sitting on a hillside overlooking the scenic Delaware and Lehigh Rivers, the home is located in the Historic District of Easton, Pennsylvania.
Our highly specialized program emphasizes maintaining and restoring the highest possible level of function and cognition, while promoting personal dignity. This is accomplished through the careful development of an individual plan of care and treatment for the resident by our team of specialists.
The facility provides 24 hour physician coverage for routine medical care and for all emergencies. Also offered by the facility is 24 hour lab draws, 24 hour x-ray, dental, optometrist, audiologist, psychological services and an on site Physical, Occupational, and Speech Therapy Department.
Another unique feature is the location of our sister facility, Easton Nursing Center, which is directly across the parking lot. Easton Nursing Center provides a warm homelike environment that is designed to promote comfort, safety and independence.
The goal of Easton Nursing Center is to assist our residents to function at their highest level. We offer an array of special services to meet the skilled nursing and rehabilitative needs of residents in our community. Upon admission and throughout a resident's stay, our staff implements a comprehensive treatment plan that enables them to achieve their very best.
Trained dietitians plan special diets for residents that meet nutritional requirements, as well as take into consideration the residents personal preferences. Rehabilitation Services, such as Physical, Occupational and Speech Therapies are available if a resident has or develops a need for such services. In addition to our skilled nursing services, the facility provides a secured care unit to meet the special needs of the Alzheimer's residents throughout all the stages of their disease.