Cherry Creek Retirement Village - Aurora, CO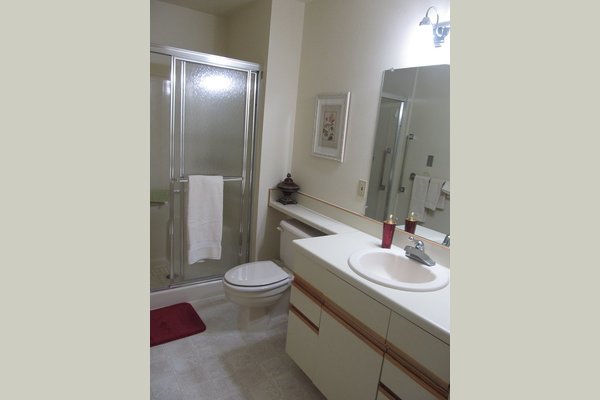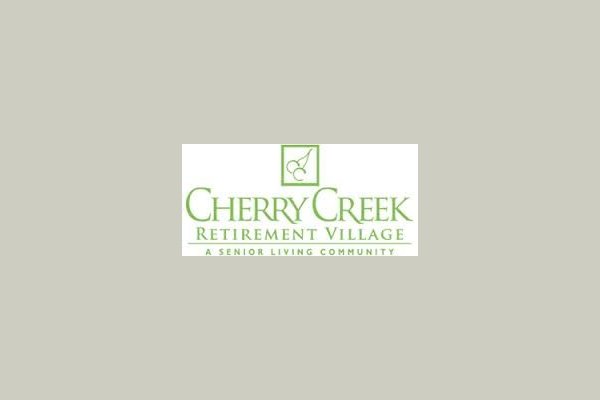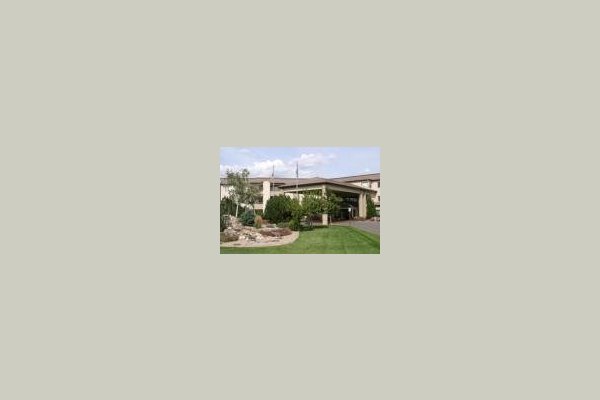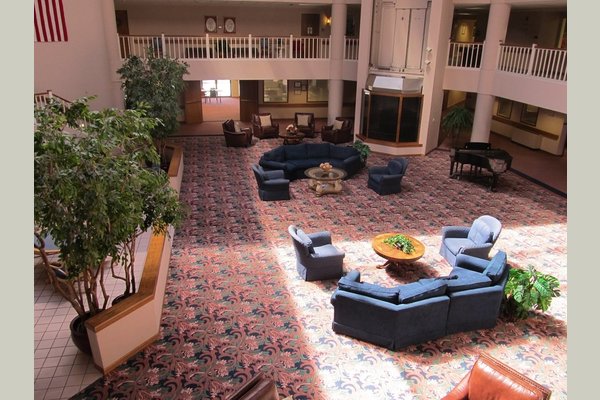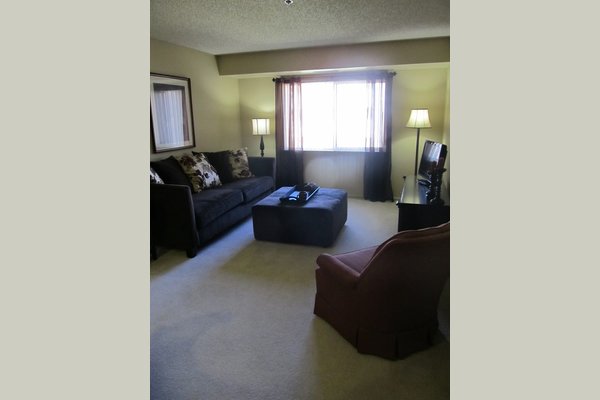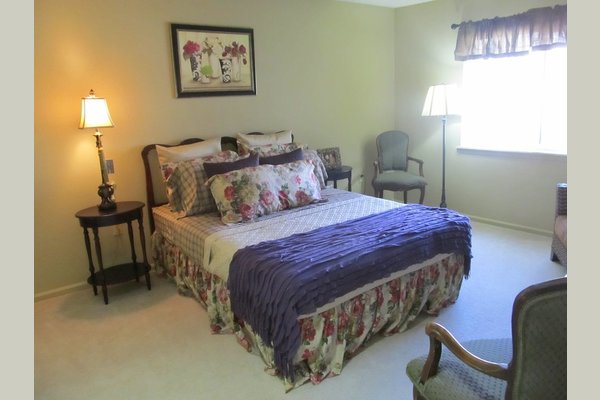 Minimum Age of Accepted Residents
Activities Onsite
Devotional Services Available
Indoor Common Areas
Meals Provided
Aging in Place
Nurses on Staff
Podiatrist Available
Physical Therapy Available
Occupational Therapy Available
Speech Therapy Available
Complimentary Transportation
Activities Offsite
Outdoor Common Areas
Beauty & Barber Services
Pets Allowed
No Smoking Allowed in Private Areas Indoors
No Smoking Allowed in Public Areas Indoors
Wheelchair Accessible Showers
Hospice Available
Respite Available
Resident Parking Available
Male Residents Accepted
Female Residents Only
Doctor on Call
Nurse on Call
Homecare Onsite
Dentist Available
From the Community
Discover Cherry Creek Retirement Village "Committed to helping you live a vibrant, carefree lifestyle." At Cherry Creek, we are dedicated to providing our residents with five-star service, elegant amenities and the freedom to maintain an active lifestyle. Our caring professional staff is here to lavish you with attention while respecting your privacy.

Cherry Creek has three main goals: to create the comforts of home, to provide opportunities for an active lifestyle and to promote wellness within the community. We believe that our dedication to these goals is what sets Cherry Creek apart from all the rest.

Enjoy an Engaging Lifestyle On a weekly basis, Cherry Creek offers more than 60 scheduled activities from which to choose. Enjoy fellowship with other residents, take a scenic trip, keep fit in various exercise classes or discuss ideas during a book club gathering.

Not all activities are scheduled. There is always time to challenge your friends to a game of pool, relax in the library with your favorite book or enjoy a great cup of coffee in the coffee shop. The choice is yours.

There are plenty of sites and events outside of Cherry Creek as well. Located just minutes away from Denver, there is access to an abundance of activities from sightseeing to fishing.

However, if you are more interested in urban pursuits, the area also offers many opportunities for exploration such as unique shopping, live entertainment and museums.

Outstanding Services and Amenities Our residents can enjoy the numerous amenities we offer that help you enjoy a vibrant lifestyle.
City info
· Walkability score: Cherry Creek Retirement Village has a Walk Score of 45, a Transit Score of 39, and a Bike Score of 53. Bike paths are mostly flat and extensive throughout the area, available to walkers as well.
· Number of senior housing facilities in the zip code: The median age in the neighborhood is 40, and there are at least three senior-oriented facilities nearby.
· Average weather information: The Denver area, including Aurora, is known for consistently sunny weather, with average winter temperatures around freezing, summer highs around 80, and some extremes at either end. Precipitation is minimal throughout the year, and snow tends not to linger long.
· Veteran's facilities in the area: The new VA Hospital in Aurora will bring services and treatment within a few miles of Cherry Creek Retirement Village, while the current hospital is not far away in Denver.
Transportation
An adjacent bus stop connects passengers with the extensive RTD transit network, covering metro Denver with a service area of over 2300 miles, including Aurora. Services include frequent bus service often running into the night and on weekends, light rail, and a commuter rail connection to the airport. Seniors are eligible for a significant discount on services, and paratransit services carry riders who have difficulties navigating the regular transit system. Transit rider training is available.
· Buses: Equipped with ADA access features, transfer fares usually carry over to other services at the same level.
· Trains: Light rail covers much of the area including Aurora, and commuter rail goes north and to the airport.
· Taxis: Multiple (at least four in most areas) taxi services are available throughout the metro area, by phone and also by a smartphone app.
· Ride shares: Uber and Lyft are popular in the area, with quick response at most times.
Health and Safety
Aurora is the new home of the University of Colorado's Anschutz Medical Campus and a new VA Medical Center, with plenty of transit access to both. Denver Health provides top-quality care in downtown Denver, and the area boasts several other excellent hospital systems including the Medical Center of Aurora. Aurora is ranked as the safest large city in Colorado,
· Hospitals in the area: University of Colorado Medical Center, VA Medical Center, Medical Center of Aurora, Denver Health, National Jewish / St Joseph's Medical Center, Presbyterian/St Luke's Medical Center
· Crime rate in the zip code: 80014 is rated 46 out of 100, with a national average of 31.
Sports and leisure
· Golf courses nearby: Meadow Hills GC is just across E Hampden Ave, and Aurora has a large number of private and municipal courses.
· Tennis courts/clubs nearby: Meadow Hills Park has public courts available nearby and there are many throughout the city. The USTA Colorado is a few miles away in Denver.
· Gyms nearby - The City of Aurora has many community centers for exercise, classes, and swimming, including the Aurora Center for Active Adults, which focuses on senior-oriented workout spaces, aerobics, and socializing.
Shopping and entertainment
· Clothes Shopping: The Aurora Mall and Gardens on Havana provide one-stop shopping including clothing, hobby, and department stores. The upscale Cherry Creek Shopping Center is nearby in Denver.
· Grocery stores: Kroger chain King Soopers has a location close by, and Safeway and Walmart grocery shopping options are common in Aurora.
· Restaurants: Family and Senior-friendly restaurant chains such as Applebees and Perkins, Village Inn and Olive Garden are located throughout Aurora and the Denver area.
· Movie theaters: AMC, UA, and other major theater chains have facilities in Denver Metro including Aurora, several theaters offer dinner and a movie together, and a local Elvis chain offers discount showings.
· Libraries: Both the Aurora Public Library and the Arapahoe Library District have locations throughout the area, including close by, with an up-to-date book and media offering, and places to meet and study.
· Senior friendly salons: Both upscale and value-priced salons such as Fantastic Sams are available nearby, including locations in shopping centers and Wal-Mart stores.
· Attractions: Cherry Creek State Park is close by, with boating, camping, and outdoor activities.
Religious facilities
· Religious facilities nearby: Protestant Churches are common in most neighborhoods, along with Orthodox Churches, Catholic Churches, Temples, and Mosques.