Silver Oaks Residential Assisted LIving - Carrollton, TX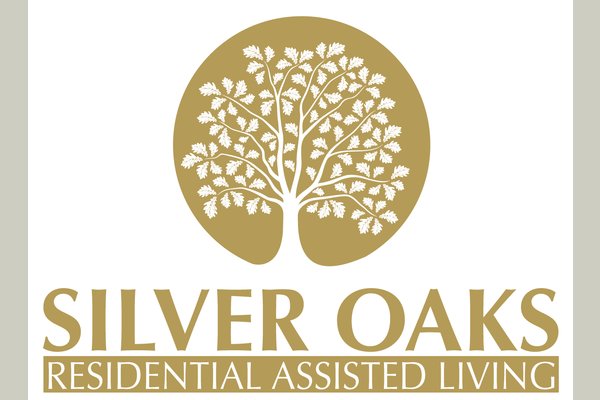 Silver Oaks Residential Assisted LIving - Carrollton, TX has yet not published prices.
Recreational & Social Activities
Medication Reminders
Mobility Assistance
hospice care assistance
Assistance with all aspects of daily living
Transfer Assistance
Respite Care
From the Provider
When your loved one is transitioning from living independently to 24-hour long-term care, Silver Oaks can provide a cozy, intimate and homelike environment, in a place which allows more interaction & attention from the staff at a price significantly less expensive than large assisted living facilities.
Now that the day has now come that you need to find a place for your loved one. We at Silver Oaks Residential Assisted Living want to help in making this difficult decision a little bit easier.
Silver Oaks is a Texas licensed assisted living facility where all our residents are known by name, treated with respect and loved like family. The goal is to create a space that is a home, not a homelike facility. The foundation of care at Silver Oaks is rooted in home, the warm, private, familiar, comforting, safe, predictable, and convenient living spaces people have created for themselves all their lives.
Silver Oaks embraces the resident as a person who is engaged in a personal and unique life journey, who has a rich life history, a future, wisdom, and knowledge; someone who seeks to be independent, to have a role, to be productive; someone entitled to autonomy, dignity, and choice.
Silver Oaks Residential Assisted Living Units are small, self-contained homes with front hall, living room, dining room, kitchen, and den. Each resident has a private room which is a short walking distance from living areas. Further, a homey front porch, back patio and soothing interior décor accomplished through both color and design, helps relax both the resident and the visiting family members who are already under stress. Our homes offer a safe, familiar setting where family members, residents, and caregivers come together in an environment conducive to rejuvenation. Many residents' family members are comfortable, rolling their coolers into the backyard to sit and enjoy drinks over an afternoon visit. Silver Oaks is a place that should feel like home to everybody.
Every Silver Oaks resident room comes furnished & equipped with a large flat-screen monitor, cable TV programming, wireless internet. To connect residents to the surrounding natural landscapes, Silver Oaks uses strategically placed windows, giving every bedroom an option to look out at the trees and the yard. Wireless call systems facilitate resident-to-staff communication. Every room offers accessible details—windows, light switches, doors, floor transitions, power outlets, switches and lighting that meets guidelines for the aging eye. Full housekeeping, house maintenance, personal laundry, and linen services are included in the package. Other areas that are incorporated include a spa-like bathing room, a small office, and a den, and access to outdoor space that is gated and fenced, with easy access for elders to move in and out. It all adds up to an experience that respects the residents' independence while trying to minimize their anxiety as they progress through the aging process.
Silver Oaks offers a pleasant social dining experience with access to food and drinks at will, choice of mealtime, food, and quantity of food and opportunities to participate in food prep or cleanup activities. Every meal is homemade, delicious and prepared fresh every day.
The focus of Silver Oaks custodial care team is to maintain individuals with chronic diseases at their maximum state of wellness. The team is highly engaged in person-centered care planning and delivers custodial care services using evidence-based protocols. These include help with bathing, dressing, medication, etc. Caregivers are given education not only in the caregiving process and chronic disease management but also to be nice and attentive. At Silver Oaks, caregiving is driven by residents' own unique needs, provided in a real home by well-trained and loving people who genuinely care for them.
We believe that a family is what makes a house a home, so at Silver Oaks we make it a point that our staff members get to know and develop relationships with each senior, allowing us to create a personalized experience for our residents.
Your loved one will feel more comfortable in this small environment of Silver Oaks than at a large assisted living facility. All the needs will be met – be it dietary, physical, medical or social. It is like living in a home with a companion. The best part is the consistency of the caretakers – instead of new ones every day and every shift change. Many families tell us that they wish they had learned about Silver Oaks earlier so that they could have moved in here much sooner.
Silver Oaks is located in the City of Carrollton which is in the heart of the Dallas-Fort Worth area. Carrollton has one of the lowest crime rates in Texas. We also situated close to two full-service accredited hospitals Baylor Medical Center and Texas Health Hospital in the event of any medical emergencies.
Silver Oaks isn't just conveniently located; it is also an incredibly functional and beautiful residential care home. With six private bedrooms, this well-balanced facility stands out from other residential care homes. We will do whatever it takes to keep your loved one happy, and your family satisfied.
Please contact us to schedule a no-obligation tour.