Lieberman Center for Health and Rehabilitation - Skokie, IL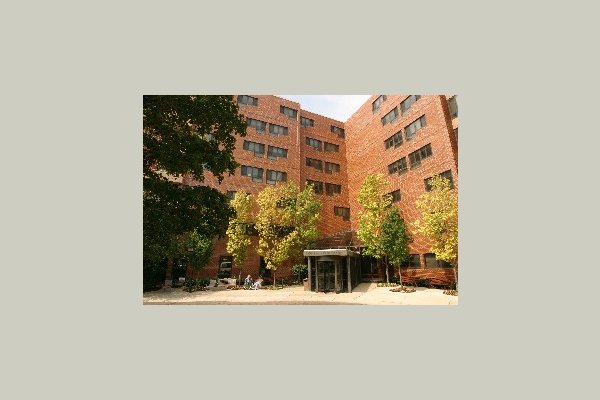 Activities Onsite
Devotional Services Available
Indoor Common Areas
Meals Provided
Nurses on Staff
Complimentary Transportation
Outdoor Common Areas
Beauty & Barber Services
Pets Allowed
Hospice Available
Doctor on Call
From the Community
Lieberman Center, a CJE SeniorLife health care community, provides short-term rehabilitation, long-term and dementia care designed to address an individual's specific needs and abilities. Residents enjoy private rooms, healthy kosher food, several dining options, a soothing indoor atrium and an outdoor meditation garden, and a choice of many life enrichment programs.
• 240 private rooms decorated to provide an uplifting, homelike setting for short-term rehabilitation (Medicare-covered) or residential living.
• Resident care standards set and managed by the Vice President of Medical Affairs and a Medical Director, physicians who are Board-certified in gerontology.
• Choose from dining in the privacy of your room, in the casual dining room available on each floor or in the main, restaurant-style dining room. Café for lighter meals is also available throughout the day for residents and family members.
• Interdisciplinary team approach on each unit includes a physician, social worker, nurse clinical manager, certified nurse assistants, registered dietician, restorative nurse and a rehabilitation therapist, as needed.
• Creative arts therapies provided by a full-time Registered Art Therapist and full-time Board-certified Music Therapist.
• Excursions to community events as well as an abundance of in-house recreational and lifelong learning programs including discussion groups, exercise classes, movies and religious services.
• Pastoral care and spiritual support by a full-time rabbi.
• Hospice and respite care available.
Robert and Sylvia Haag Pavilion for Short-term Rehabilitation
• Special floor at Lieberman Center dedicated to those who need short-term, intensive rehabilitation and medical care following hospitalization, with the goal of returning home.
• Clinicians provide unparalleled care and compassion for those recovering from orthopedic surgeries, hip or joint replacement, stroke, cardiac surgery or illness.
• An Interdisciplinary team of experts, with decades of experience in senior care, address every aspect of a person's treatment and recover – physical, social, emotional and spiritual.
• Licensed therapists provide physical, occupational and speech therapy to help develop and improve fine and gross motor skills, activities of daily living, strength and endurance, safety training and personalized exercise routines.
• A Clinical Social Worker is assigned to ensure that an individual's emotional, psychological and social needs are met as he or she transitions from acute care to sub-acute care at Lieberman and back to home.
Alzheimer's Disease and Related Dementia Care
• On one dedicated floor—an environment designed to engage, honor and encourage individual abilities.
• Wide range of physical, cognitive, arts and social memory care programs for those with mid-range to severe dementias.
• Emphasis is placed on providing creative arts therapies and evidence- and research-based approaches to enhance the lives of individuals with dementia.
• Support services for family members are a key component for this program