Hope Woods - Kalamazoo, MI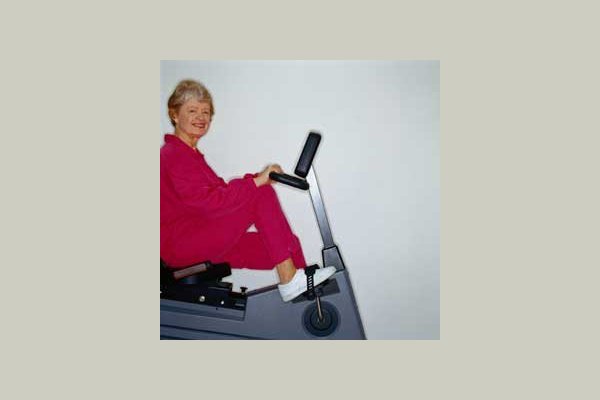 Minimum Age of Accepted Residents
Activities Onsite
Meals Provided
Podiatrist Available
Physical Therapy Available
Complimentary Transportation
Activities Offsite
Beauty & Barber Services
Pets Allowed
No Smoking Allowed in Private Areas Indoors
Wheelchair Accessible Showers
Hospice Available
Homecare Onsite
From the Community
Hope Woods offers spacious one and two bedroom apartment homes for adults over 55 years of age. Hope Woods is designed to promote the active lifestyles of our residents.
Hope Woods is conveniently located in the hear of Oshtemo, just a short drive from many area grocery stores, restaurants, and shopping malls. Pharmacy services are available for delivery to our residents. Scheduled transportation is also available for your use.
Hope Woods apartment homes include a full kitchen complete with dishwasher and garbage disposal, easy-care flooring, and central air conditioning. All bathrooms include grab bars in the shower, higher toilet stools, and emergency call systems in each unit.
Hope Woods has three elevators located conveniently throughout the building as well as two laundry rooms on each floor.
You can enjoy movies in our very own big screen movie theater. Work on your hobbies, or make some new crafts in our craft room. Enjoy a game of cards or bingo in the game room. Relax with a book in the library. Need a haircut or perm? Take advantage of our beauty salon/
City Info
Kalamazoo's average Walk Score is 46 out of 100. This scenic town has 74,262 residents and many picturesque neighborhoods, including three with the highest walk scores: the Central Business District, Vine and Sloan.
- Walk score: 46 out of 100 (excellent).
- Average age: median age of 39.7
- Number of senior facilities: 77
- Weather: Kalamazoo's highest temperatures come in July at 72 degrees Fahrenheit. The lowest temperatures, in February, reach 26 degrees Fahrenheit. August is the rainiest month with an average of 4.3 inches of precipitation.
- Air quality index: Kalamazoo has 21 percent better air quality than the nation's average.
- Veteran's facilities: VA facilities in Kalamazoo include a Veterans Service Office, run by the Kalamazoo County Health and Community organization.
Transportation
Kalamazoo has ride share services, including the recently added Lyft app. Public buses and taxis are also available and are great ways to get around the city.
- Bus: Kalamazoo MetroTransit has routes to most urban areas in Kalamazoo, Portage and Parchment and the surrounding area.
- Train: Amtrak has a station in Kalamazoo for transportation out of the area.
- Taxi: Several taxi services are available, including The Taxi Guy and Kalamazoo Taxi and Sedan.
- Ride Share: Uber and Lyft ride share services are available.
Health and Safety
Residents are moments away from medical care while they are traveling in the city or at home in Hope Woods.
- Hospitals: Bronson Methodist Hospital, Borgess Medical Center and Kalamazoo Psychiatric Hospital are all great resources to ensure residents are within easy distance of medical help.
- Crime rate: Kalamazoo has a high crime rate, ranking in the bottom 6 percent of cities nationwide. Law enforcement officials are available and responsive to emergencies.
Sports and Leisure
There are several golf course to spend summer and autumn afternoons in Kalamazoo. You can also join a senior-friendly gym.
- Golf Course: Milham Park and Prairies Golf Courses offer a place to gather for a game and relax with friends.
- Gyms: River Bend Yoga, Kalamazoo Athletic Club
- Gyms: Snap Fitness and LA Fitness have classes focused on seniors.
Shopping and Entertainment
Residents of Decatur have ample shopping and restaurant options, all great for day trips with the family.
- Clothes shopping nearby: Shop at Benefit Twice Outlet Store, The Spirit of Kalamazoo or any of number of national chains located in the city.
- Grocery stores: Among nearby grocery stores, Irving's offers traditional grocery options, and Sawall Health Food has nutrition ingredients for daily living.
- Nearby restaurants: North Eleven and Oakwood Bistro provide food for reasonable prices in a no stress environment.
Religious Facilities
Kalamazoo has a variety of religious facilities to support residents of various faiths, including:
- St. Joseph Catholic Church
- First Methodist Church
- Indo American and Cultural Center and Temple