Birch Hill - Manchester, NH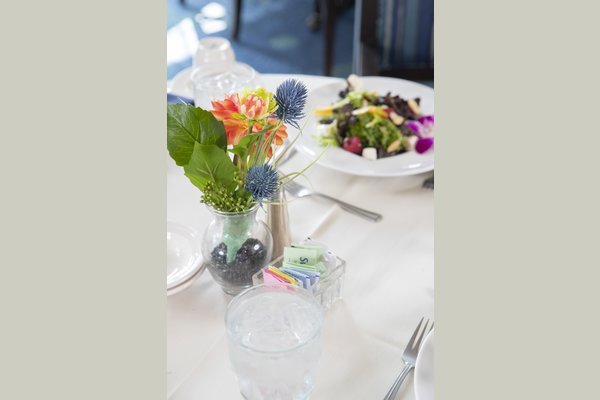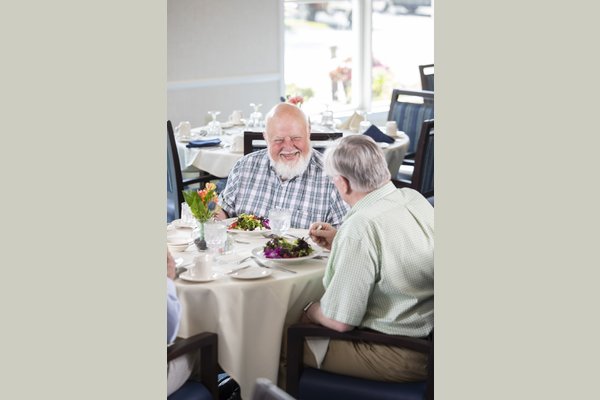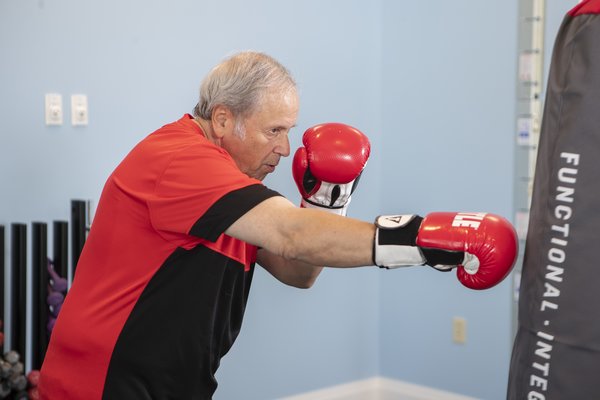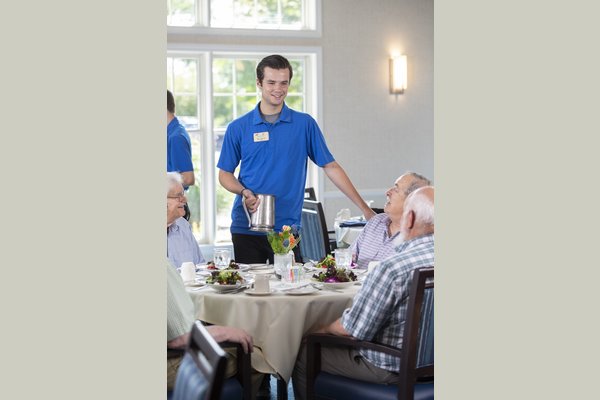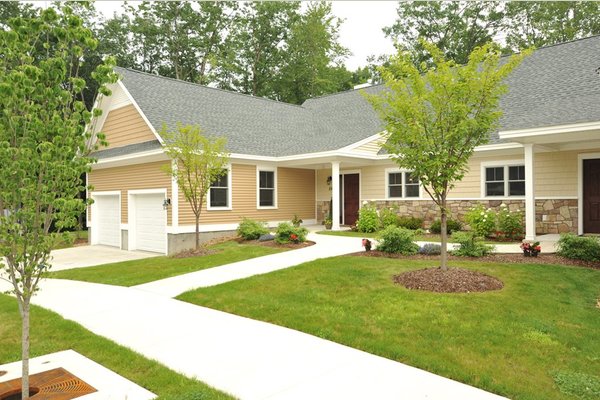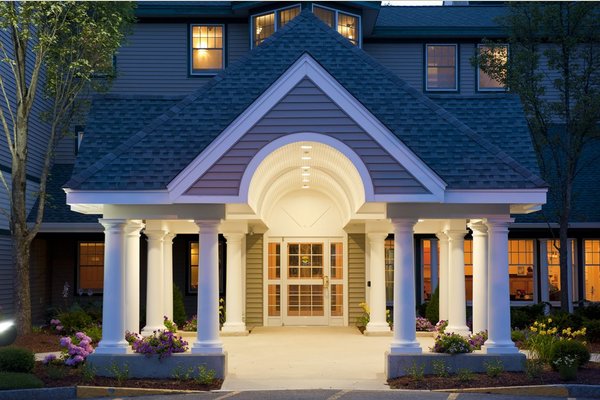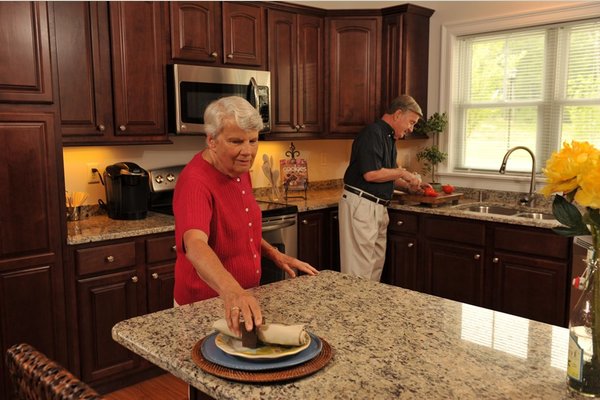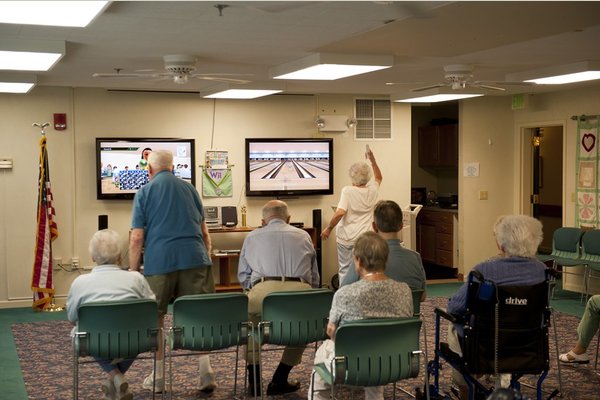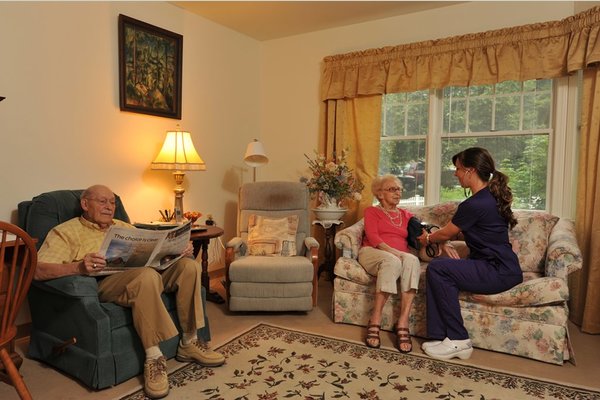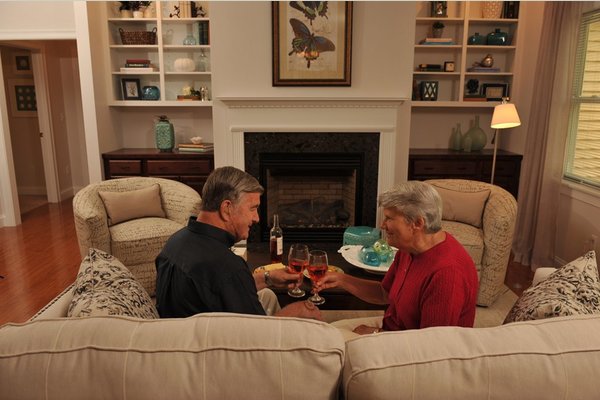 Outside Patio Garden
Secured exterior courtyards with walking paths and professionally manicured landscapes and gardens
Live Musical Performances
Beauty & Barber Services
On-site Storage
Library
Home Health Aides
Religious Services
Arts and Crafts Programs
Social, cultural and educational life enrichment programs
Pet Friendly Community
Fitness Center
24-hour Emergency Call Response
Complimentary Transportation
24 Maintenance Services
Housekeeping provided
Utilities
From the Community
As the only Continuing Care Retirement Community in the greater Manchester, New Hampshire area, Birch Hill,offers an exciting, modern approach to senior living. Birch Hill affiliated with The RiverWoods Group in 2016. The RiverWoods Group is the largest non-profit family of Continuing Care Retirement Communities in Manchester. The Birch Hill is the perfect option for people seeking an independent lifestyle, or the warm and caring atmosphere offered in assisted living. Through a variety of independent living options you can become part of a community with a great tradition, where you'll be able to maintain and expand upon your lifestyle to include intriguing new activities and friendships.

We offer spacious 1- and 2-bedroom apartments that include all the amenities you would expect from a premier community. The community is putting the finishing touches on a $14m renovation and expansion project showcasing 5,000 sqft of new common spaces and all freshly renovated apartment homes.
With an established reputation for fine dining, Birch Hill purchases food locally, which means your meals are fresh every day. From a savory appetizer and colorful garden salad to a delectable entrée and mouthwatering dessert, breakfast, lunch and dinner earn outstanding marks from our residents. Residents may choose from traditional or café-style dining, each with its own delicious menu. Many diverse on and off campus activities are available to residents, along with complimentary transportation by our professional staff. In addition, our friendly and efficient housekeeping and maintenance staff make life so much easier.

Birch Hill is building a new neighborhood of cottages - 22 units designed for those who seek greater independence. It all comes with trusted health care services, right at hand, as well as a wide range of amenities and services. With cottage models ranging in size from 1,300 to 1,600 sq ft, you'll have the ability to customize your space beautifully with a splendid array of options. Your new cottage is equipped with top appliances. From wi-fi to room design, you'll see that our cottages are prepared to welcome a new generation seeking affordable, modern retirement living.
Birch Hill Terrace is located in Manchester, NH. A big city in the very small "Granite State," it has all the amenities and activities one could want.
- Population: The population of Manchester, NH is only around 110,500, but that is huge compared to other towns in the state. The average age of residents is around 36 years old.
- Walkability: The walk score for the city is a 48. Downtown, walking is an easy way to get around, but quite a few errands will require a car.
- Senior Facilities: Several senior facilities are located in and around this city.
- Weather: Residents can expect warm summers in the high 80s and 90s with cold winters. This area gets quite a bit of snow in the winter with temperatures that can drop below zero.
Transportation
Residents are invited to utilize the transportation services that Birch Hill Terrace offers, with other transportation options available. The city has a public bus system through the MTA. Residents can purchase passes by the day, week, or month. Senior discounts are available. Some of the other transportation services are:
- Bluesky Transporation: Limousine services available.
- Manchester Taxi: Taxi cab rides in and around the city.
- Dickson Car Service: Taxi cab rides in and around the city.
Medical Services
For medical services that are necessary outside of Birch Hill Terrace, the city has two hospitals and several medical centers. Some of the most popular are:
- Elliot Hospital: Full trauma hospital and medical centers for emergency and routine care.
- Catholic Medical Center: Full trauma Catholic-run hospital. Emergency care and routine care are available.
- Dartmouth Hitchcock Manchester: A division of one of the largest medical centers in the area that focuses on primary and specialist care.
- Medical Group of Manchester: A primary care office, division of CMC Hospital.
Sports & Leisure
One of the most popular destinations in the warm seasons is the Derryfield Country Club, which offers 18 holes, amazing food, and lounge. Some other places for golf fun are:
- Manchester Country Club: Prestigious membership club by invitation only.
- The Hollows Disc Golf Course: popular disc golf course.
For those looking to play some tennis, there are a few options as well:
- Derryfield Park: Trails, playground, and tennis courts.
- Livingston Park: Popular park with walking trails, tennis courts, and other sports.
- Algonquin Tennis Club: Two heated indoor courts with a viewing area and lounge. Small membership fee required.
Other outdoor activities in the area include several miles of walking trails around Lake Masabesic, several biking paths and a rail trail to explore.
Shopping
This area contains a few malls and unique downtown shops. Some of the favorites of the area are:
- The Mall of NH: Indoor mall with selection of popular stores and restaurants.
- South Willow Street: Near the Mall of NH and filled with shopping plazas and restaurants of all types.
- Elm Street/Downtown: The heart of the city, downtown is loaded with unique shops, parks, and outdoor exhibits.
For grocery shopping, locals head to Walmart Supercenter located in nearby Hooksett, NH, which is very close to Birch Hill Terrace. There is also another Walmart Supercenter near the Mall of NH. Other grocery stores in the area are:
- Market Basket: Large grocery store with all basic needs.
- Hannaford: Upscale grocery store with basic needs.
- Sully's: Small town grocery store.
Restaurants
Residents can expect the basics when it comes to fast food in this area. McDonald's and Burger King are quite popular. Some others are:
- Subway: Subs made fresh to order.
- Chipotle: Mexican creations.
- Five Guys: Burgers and fries.
Some of the best family-style restaurants in the area are:
- Longhorn Steakhouse: Steakhouse with comfort food, upscale.
- Cotton: Fine dining restaurant in the heart of the city.
- Puritan Back Room: Family atmosphere, comfort food.
Entertainment
For a night on the town, Manchester residents can take in a movie at the new IMAX theatre in nearby Hookset, or play some poker where the old Manchester movie theatre used to be. Nightlife downtown includes:
- Southern NH Arena: Full arena for concerts and hockey.
- Palace Theatre: Historic theatre of performing arts.
- Currier Museum of Art: Art museum open daily with special exhibits.
Visit, the Manchester Public Library to grab a good book. The building is absolutely gorgeous with its marble carvings and painted ceilings.
Religious Services
Several churches are located in and around the city. Some of the closest to Birch Hill Terrace are:
- Manchester Christian Church
- First Congregational Church
- Brookside Congregational Church
Manchester, NH is a big city in a small state with a lot of history and a truly diverse culture. It is easier to navigate than most cities and sits only about a 45-minute drive from Boston, MA.