American House Lakeside Senior Living - Clinton Township, MI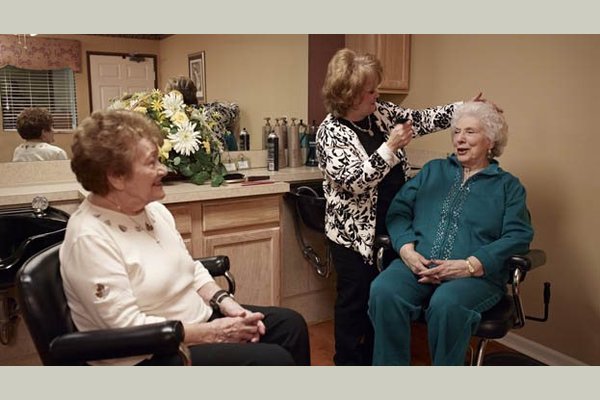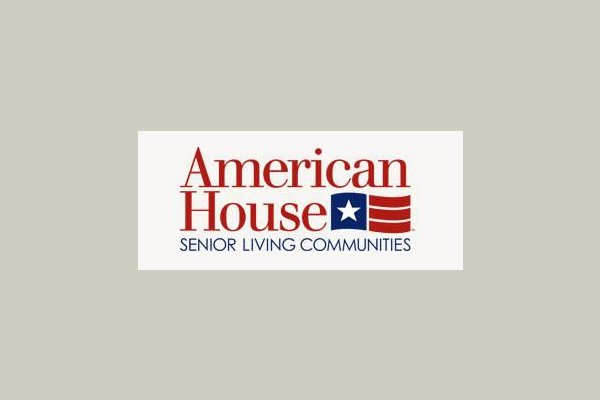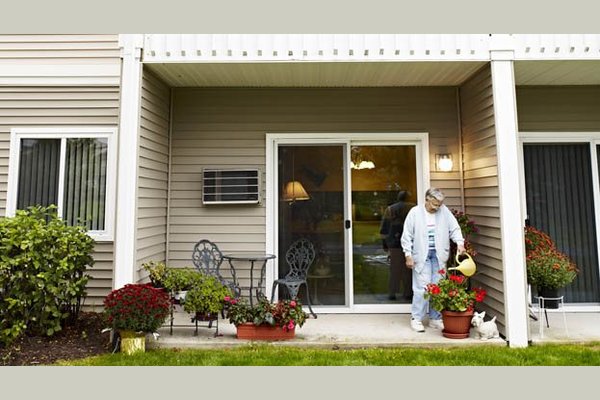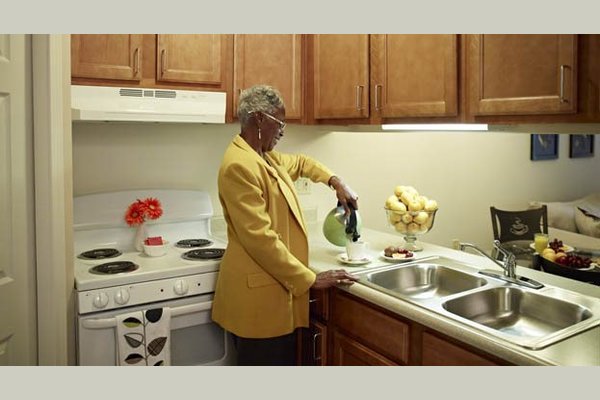 Minimum Age of Accepted Residents
Activities Onsite
Devotional Services Available
Indoor Common Areas
Meals Provided
Complimentary Transportation
Pets Allowed
No Smoking Allowed in Private Areas Indoors
No Smoking Allowed in Public Areas Indoors
Hospice Available
Respite Available
Male Residents Accepted
Female Residents Only
From the Community
Comprised of two buildings at the heart of Macomb County's thriving Lakeside area, American House Lakeside is ideally situated near family, friends, shopping, and familiar medical professionals in Clinton Township, Utica, Macomb Township, and Mt. Clemens. American House Clinton Township is also located close to hospitals including Henry Ford Macomb Hospital, St. Joseph Mercy of Macomb, and Mount Clemens Regional Medical Center. Lakeside Senior Living in Clinton Township provides Independent Living with assistance available.*

Apartment options at Lakeside Senior Living include 1 and 2 bedrooms - all with full kitchens and private baths. Property amenities include a dining room, beauty salon/barber shop, activity room and much more.

Restaurant-style dining is available for breakfast, lunch and dinner. An Life Enrichment Director plans a wide range of cultural, social and recreational activities and trips. Resident Services also include housekeeping, scheduled transportation and laundry is also available.

*Medical support services provided by a third party not affiliated with American House.
The American House Lakeside Senior Living facility is in the Clinton Township in Macomb County, Michigan and is part of the greater Detroit Metro area. Clinton Township has a population of just under 100,000 residents and is located on the main branch of the Clinton River.
City Information
- Walkability Score: 39, Clinton is heavily car dependent.
- Average Age of Community Members: 40. 14.3 percent of the population is over 65.
- There are many Senior retirement facilities in Clinton with ten assisted living locations sharing the same zip code as the American House.
- Average Weather: Temperatures are an average high of 73 degrees during the warmer months and a low of 26 degrees during the winter. The annual high is 56 degrees. The annual low is 40 degrees.
- Veteran Facilities: Clinton Township Veterans Center (42621 Garfield Road. Suite 105, Clinton Township, Michigan 48038) Phone number: 506-412-0107. Macomb County Veteran Center, Macomb County Veterans Affairs, Vietnam Veterans of America all have offices in Macomb County.
Transportation
The Clinton Township is very dependent on cars to get around the area. However, the Ride Smart program is the everywhere connection and gets residents where they need and want to go and delivering them curb to curb. Ride Smart http://www.myride2.com/transit_providers/clinton-township-senior-citizen-activity-center/provides scheduled transportation to medical appointments, shopping, recreation and leisure events. Reservations are required. To apply for this service call 586-286-9746 or for an after-hours emergency service bus call 586-468-0577.
- Buses: Ride Smart, Detroit Department of Transportation (DDOT) https://www.smartbus.org/Services/Services-By-Community/Clinton-Twp
- Trains: Amtrak (ROY) domestic interstate travel service is available in the neighboring town of Royal Oak at 202 South Sherman Drive, Royal Oak, Michigan 48067. https://www.amtrak.com/content/amtrak/en-us/stations/roy.html
- Taxis: Shamrock Cab Company (586-777-1111), Suburban Taxi-Cab (586-598-9898), Alpha Taxi (586-244-7028).
- Ride Shares: Download the Lyft Application to your phone at www.lyft.com Download the Uber Application to your phone at www.uber.com
Health and Safety
The Clinton Township is 22 percent safer than other U.S. cities of its size. The convenient location to Detroit has made the area a destination for many health care and hospital service options.
- Safest Neighborhoods: 17 Mile Road, Hayes Road, Town Center, Donahue Drive, Romeo Plank Road, Cass Avenue, Garfield Road, Faulman Road, Heyedenreich Road, Hall Road, Clinton River Road, Canal Road, Green Valley Drive, 19 Mile Road.
- Hospitals: Henry Ford Macomb Hospital, Children's Hospital of Michigan, Stilson Specialty Center at Clinton Township, McLaren Macomb General Hospital, Beaumont Medical Center, St. John Medical Center.
Sports and Leisure
The Clinton Township Senior Adult Life Center offers elders a wide range of educational, cultural, travel and recreational opportunities like: soccer, flag football, baseball, softball, basketball, kickball, speed dating, cards, tennis, Bocce ball, badminton, table tennis, volleyball, outings to the zoo, Medicare education, safety seminars, spa services and travel all over the world.
- Golf Course Nearby: Fern Hill Golf Club, Rammler Golf Club, St. Clair Shores Golf Club and the Plum Brook Golf Club are all a short commute away from the American House facility.
- Tennis Courts and Tennis Clubs nearby: The Clinton Township Senior Adult Life Center, Peachtree Tennis Club, Civic Center Park, Neil Reid Park, Freedom Hill Park, Kyte Monroe Park and Veteran Memorial Park all have tennis courts available for public use. Private locations may charge a fee.
- Senior Friendly Gyms Nearby: The Clinton Township Senior Adult Life Center has a wide program of recreational and athletic courses and teams. The American House Lakeside Senior Living Facility also features a fitness center. Switch Crossfit, Fitness Gym are both subscription gyms close to the community.
Shopping and Entertainment
- Clothes and Shopping options: The Mall at Partridge Creek has a Nordstroms, Aldo, Apple, Banana Republic, Bath and Body Works. There's also a Target, Kmart, L.L. Bean, Carson's, Community Thrift Store, Lakeside Mall and the Regional Shopping Center both offer more stores.
- Grocery Stores: Walmart, Randazzo Fresh Market, Value Center Marketplace, Save-A-Lot, Farmer's Market Inc, Harper-Center Market, Heflings Amish Farm Market, and Vince and Joe's Gourmet Market.
- There are no Luby's in the area.
- Restaurants: Sajos of Clinton, P.F. Changs, Juan Miguel's, Aurellios Italian Grill, Green Lantern, Luciano's Italian Restaurant, Aurora's Family Restaurant, Blackfinn Pub.
- Movie Theaters: AMC Star Gratiot 21, Partridge Creek Digital Cinema 14.
- Library: The Clinton Macomb Library has many branches in the Township.
- Senior Friendly Salons: There is an on-site beauty salon and barber shop at the American House and the Clinton Township Senior Center also has a beauty salon.
- Attractions: The Mall at Partridge Park, George George Memorial Park, Albert L. Lorenzo Cultural Center, Southern Michigan Rail Road, Sanders and Morely Candy Makers Inc. and the Clinton Township Dog Park.
Religion
The diversity of Michigan is best represented by the many different faiths that people practice in the area. Christians, Buddhists, Jews, and Muslims all live in this community and practice their religions.
- Churches: St. Ronald Catholic Church, Bethany Baptist Church, St. Paul of Tarsus Church, St. Luke Lutheran Church and School, American Lutheran Church and Macomb Baptist Church.
- Jewish Services: Congregation Beth Tephilath Moses and Congregation Shir Tikvah.
- Buddhist Services: Detroit Zen CenterMuslim
- Mosques: Islamic Cultural Institute, Muslim Community of Macomb County.