A Place in the Sun - Scottsdale, AZ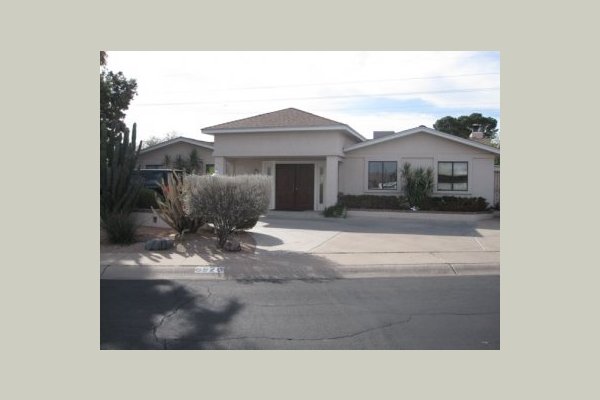 Activities Onsite
Devotional Services Available
Indoor Common Areas
Meals Provided
Nurses on Staff
Podiatrist Available
Physical Therapy Available
Occupational Therapy Available
Speech Therapy Available
Complimentary Transportation
Activities Offsite
Outdoor Common Areas
Beauty & Barber Services
Pets Allowed
No Smoking Allowed in Private Areas Indoors
No Smoking Allowed in Public Areas Indoors
Wheelchair Accessible Showers
Hospice Available
Respite Available
Resident Parking Available
Male Residents Accepted
Female Residents Only
Doctor on Call
Nurse on Call
Dentist Available
From the Provider
Greetings everyone,
Located in the heart of beautiful Scottsdale, close to Old Town's restaurants, shops, parks and galleries, and just minutes away from Scottsdale Osborn Hospital, our care home is everything that your loved ones need. For over 15 years, A Place in the Sun Assisted Living, has been here to the help of anyone in search of good care, love, respect and understanding.
Licensed by the State of Arizona for the highest level of care, with 9 bedrooms, 6 bathrooms and beautiful outdoor areas, our home is especially designed to accommodate our seniors and their needs.
We always say: "We would do the best we can for your beloved one"; and take pride in that. For many years we kept our promises, and the proves are in the testimonials of our resident's families, care providers, partners, and each one who works with us.
Every medicine given to our residents it's closely monitorized. We personally accompany our residents to their doctor appointments and keep a close relationship with their doctors, family, pharmacy and other care providers. Daily exercises and morning walks promote a good health and also a good spirit.
Our dog gives them companionship and the pet therapy they might need. The kitchen is always filled with amazing aromas, because here, every single meal is cooked at home. Our staff offers the best care, and trained to follow the home's policy: residents come always first; keeps everybody tidy and clean, happy and well cared, surrounding them with kindness and love.
The rates are affordable, starting at only $70/ day. Moreover, we can even guarantee a top rate that will never go above.
To find out about the many other free services offered by us, please feel free to call or visit our home at anytime.
A Place in the Sun Assisted Living is more than a place, it's a home - filled with care and lots of love.
Sincerely,
from all of us.