Chartier Care Home - Redwood City, CA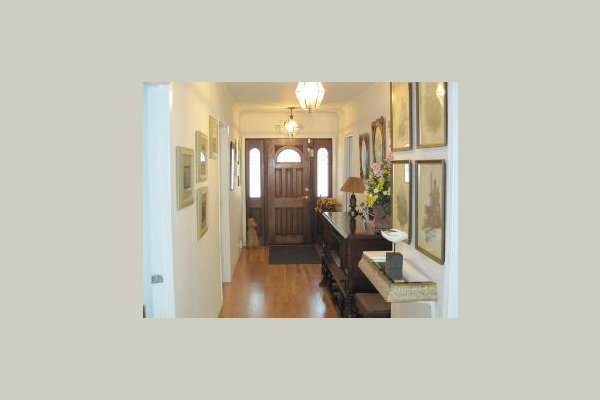 Complimentary Transportation
Pets Allowed
No Smoking Allowed in Private Areas Indoors
No Smoking Allowed in Public Areas Indoors
Hospice Available
Male Residents Accepted
Female Residents Only
From the Community
Chartier Home has years of experience. A beautiful newly remodeled residential care facility located in the exclusive Westside area of Redwood City. This intimate retirement home provides all the care and assistance with daily needs and offers its residents all the quality services and amenities in a "family style " setting. Voted one of the top 10 Care Homes in the Bay Area by CareFinders.com
Private or Companion Suites
Rooms can be private or companion suites and all rooms are furnished. If residents desire, they may furnish and decorate on their own surroundings.
Ample Common Areas
Hardwood floors throughout the house, and the décor is mixed between antiques as well as modern furnishings. There is a large television in our family room with many comfortable recliner chairs to help encourage interaction. An intimate sitting area with a fireplace is available. Over the years, we have found that most residents like to gather and spend time in our spacious kitchen enjoying the view from the large bay window. With these special touches, Chartier Home looks and feels like a normal home.
Exquisite Dining Menu
At Chartier, mealtime is not only for nourishment but also an important social occasion. Superior quality dining is a top priority with us. Meals make all the steps necessary to ensure that meals are tasteful yet nutritious. We present three delightful meals in addition to healthy and tasty snacks daily. Any modified diets, such as DA enhanced diets will be meticulously followed. Any Nutritional supplements that are recommended (such as Ensure Plus) will be served consistently as ordered by the physician
Our Pets
Our groomed loving well mannered pets give everyone who would like companionship, unconditional love as well as comfort. Pet therapy has been proven very effective in stimulating memories and responses in residents with memory impairments as well as promoting longevity.
Living Options and Services
Exceptional Care and Services
Chartier has been recognized for the innovative and effective services it offers and the way those services are delivered. Over time, we have added and improved programs and services that allow us to provide elevated-quality care for seniors while still maintaining a high quality of life.
Alzheimer's and Dementia
Chartier is dedicated to the quality care for individuals with Alzheimer's disease and related Dementia, serving all residents with dignity, respect and compassion. In our facility all doors are opened. Sharp objects are put in a designated safe storage area until needed.
Long term and Short Term
Entertainment and activities
Here at Chartier we provide a variety of activities that are designed according to the residents' abilities, including large motor activities and those that address perceptual and sensory stimulation. Residents will be encouraged to participate in "real life" activities that promote self-esteem such as folding their own clothes, making snacks, gardening, pet therapies, etc. Throughout the years we have different sing-along for the residents.
Respite
Chartier offers family members a break from care providing with our Respite and Part-time care program. Chartier facility is equipped with private and companion suites. All doors are alarmed to prevent wandering. Special trained team to assist persons with Alzheimer's and Dementia.
Hospice
Residents with Hospice have unique care needs that require our team to have training that will be enabling us to provide for those needs. Our goal is to ensure a safe and comfortable environment for the resident.
Emergency Placement
To ensure the safety of all clients under our care, Charter will provide a private room (as long as one is available).
Scheduled Transportation
There are several transportation services. We can arrange transportation as escorts for appointments.
Medication Monitoring
Chartier will assist residents with medications ordered by a physician. Written physician's order must be received before a medication may be given to a resident. This includes over the counter medications. All residents must have their medications centrally stored for safety purposes.
Pharmacy Services
When it comes to medication refills we have found it very helpful when doing business with Pharmacies that deliver medication to our home.
Daily Housekeeping
Friends and family assistance is encouraged!
We Want family and friends around to come and spend time frequently, and to take residents out on outings.