Veterans Aid and Attendance
The Veterans Aid and Attendance pension is a benefit available to many senior veterans and their spouses. Unfortunately, many of those who could be receiving this pension don't currently know about it, and many of the people eligible really need it.
As many seniors know, aging usually comes with a greater need for care and the costs of that care can be staggering. When a senior reaches the point where accomplishing basic and necessary daily tasks like eating, getting dressed, and going to the bathroom is impossible to do alone, it's necessary to look into options like assisted living, in-home care, and nursing homes.
Having to face that need for regular help is hard enough, but paying for it presents another huge challenge. The aid and attendance benefit is meant to ease that challenge for veterans' families so they can better afford the help they need.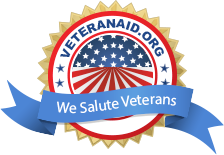 Fast Facts on the Veteran's Aid and Attendance Pension
The aid and attendance benefit is currently received by about 543,000 people.
That number represents only about 5% of those who could be eligible.
Assisted living options cost an average of about $3,300 a month.
Nursing homes typically cost upwards of $6,200 a month.
Some veterans and their spouses can get more than $2,000 a month from the aid and attendance pension to help cover those costs.
View a glossary of veteran's aid and attendance terms
Sources: VeteranAid.org, LongTermCare.gov

What You Can Get From the Aid and Attendance Benefit

The amount senior veterans are able to get with the aid and attendance pension varies according to many details. The Department of Veterans Affairs will look at what your income is now in comparison to your required health care costs to determine what your level of need is.

The many particulars involved in calculating the pension make it difficult for us to provide you a specific number, but the most you can expect to earn is:
$2,120 per month for a veteran and spouse
$1,788 per month for a single veteran
$1,149 per month for the surviving spouse of a deceased veteran
Source: VeteranAid.org August 2015

Not everyone who applies will be eligible for those amounts, but even if the number you're provided comes out to less, every little bit counts when it comes to getting the care you need.

Use The A&A Pension to Find Better Senior Living Options

Applying is a bit complicated, but if you're approved the extra income will help broaden your senior living options. The next step will be determining the best choice for you and your spouse (if applicable) based on what you need and can afford.

We hope to make that part easy on you. You can search what's available in your preferred area for assisted living, Alzheimer's care, nursing homes and in-home care on our website. If you have more particular needs, like wound care or diabetic insulin management, you can narrow your search based on that.

Those used to doing the most dangerous work to take care of the rest of us may have the hardest time accepting the need to be taken care of by someone else. Veterans have more than done their part to deserve that care and where the aid and attendance pension can help veteran seniors afford it, we hope to help them find the right care.